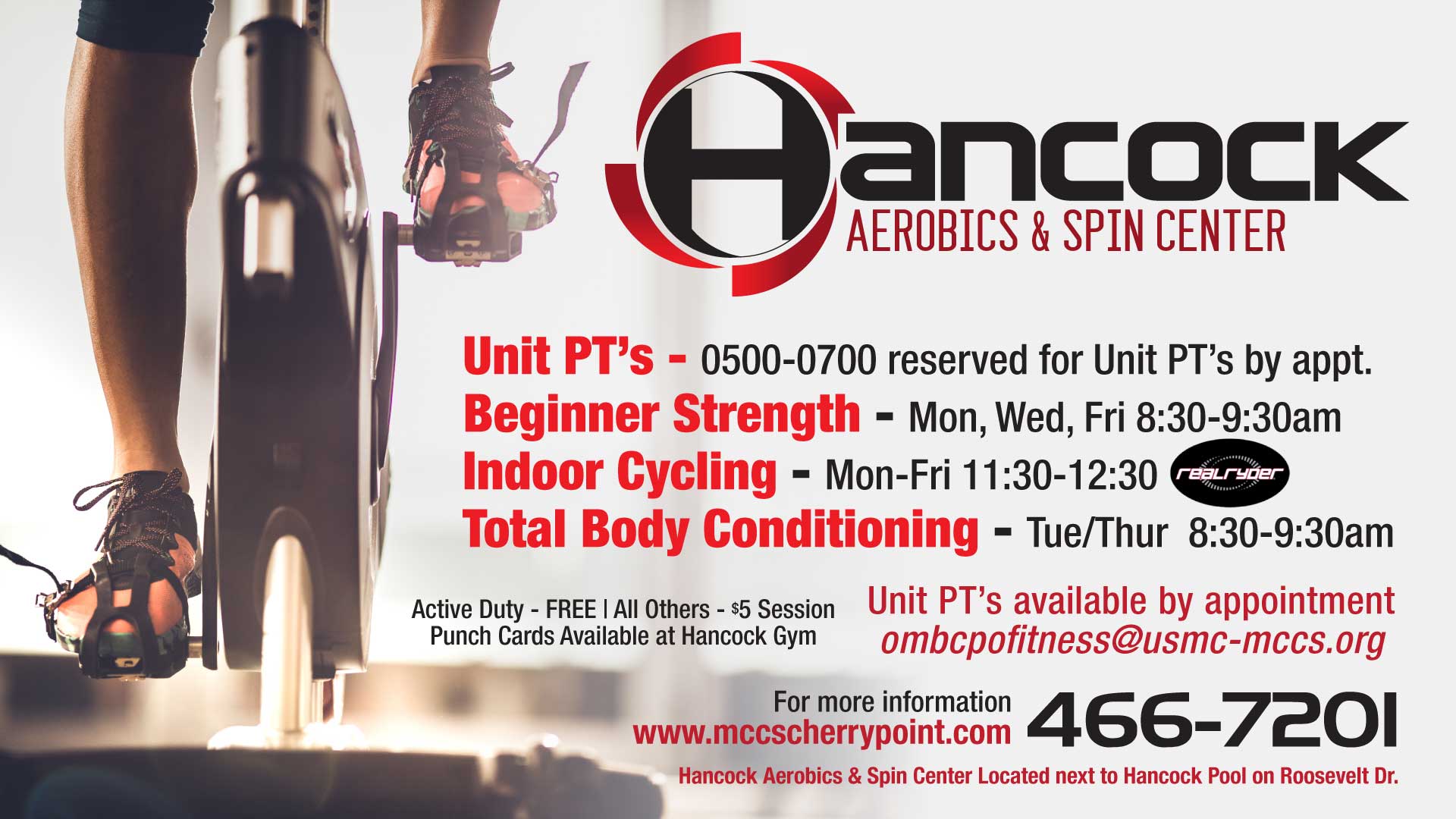 The Hancock Aerobics and Spin Center offer a variety of fitness classes.
Total Body Conditioning Class
Total Body Conditioning is a 6-week program designed to increase your cardiovascular fitness, strength, endurance, flexibility, and mobility. Registration required for participation. Classes will be held outdoors to ensure proper distancing guidelines can be met. Free to active duty, all others $50.