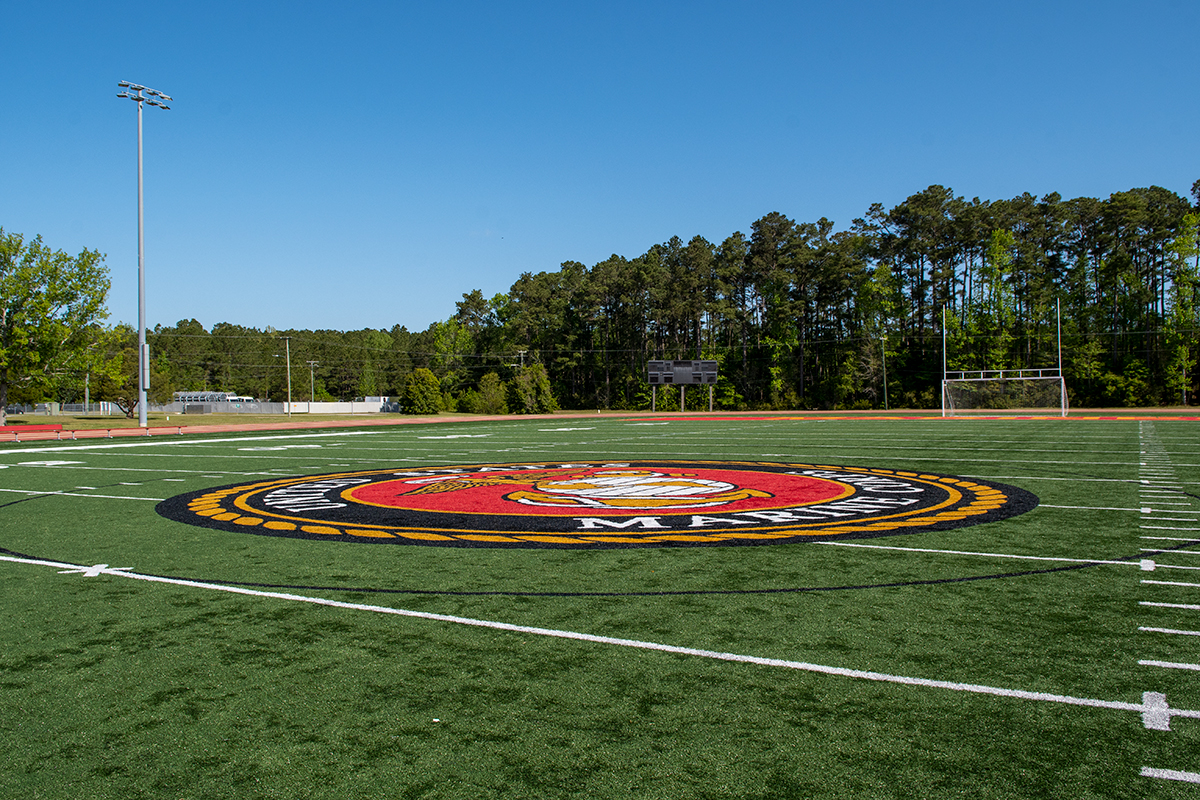 No Reservations Between 1100-1300. All Fields/Courts are First Come, First Served
The primary purpose of the Marine Corps Community Services (MCCS) Athletic Facilities are to serve as health, fitness, and training areas for active-duty service members.
---
Who Can Make Reservations?
Reservations for MCCS athletic fields/courts are for military/unit functions.
Marines and civilians are not allowed to reserve the fields for personal use.
Requests for use of the MCCS athletic facilities by Non-Federal Entities (NFE) must be received 45 days prior to the intended start date and will not be accepted earlier than 180 days prior to the intended start date.
NFE's should email requests to CherryPointSemperFit@usmc-mccs.org Attn: Semper Fit Director
Which Fields/Courts are Available for Unit Reservations
Refer to Athletic Fields Map for reference)

Resale Lot Softball Field
Resale Lot Soccer Field 1
Volleyball 1 & 2 (O-Course)
Softball Fields – Red, Blue, White, Gold
Multi-Purpose Field 1 (Naval Health Clinic)
Volleyball 1, 2, & 3 (Lanham Sports Complex)
Turf Soccer/Football Field (Lanham Sports Complex)
Track (Lanham Sports Complex)
Multi-Purpose Field 2 (Lanham Sports Complex)
CFT Lanes 1 – 6 (Lanham Sports Complex)

Marine Dome

Basketball Court 1A (1/2 court)
Basketball Court 1B (1/2 court)
Basketball Court 2A (1/2 court)
Basketball Court 2B (1/2 court)
Volleyball Court
Racquetball Court A
Racquetball Court B
MCMAP Mats (must be a MCMAP instructor to reserve)

All tennis courts, futsal court and pickleball courts are first come, first served.
How to Make Reservations
Reservations are made through the MCCS Coordinator. Email or call 466-4401.

Reservation information needed:
Unit requesting reservation
Date(s) requested
Time requested
Unit Point of Contact (POC)
POC Phone Number
Head Count
Field(s)/Court(s) requested

Reservations can be made no more than 30 days out.
Last minute reservations (48 hours or less) may be made by calling the Marine Dome at 466-2566.

At ten minutes past the reserved time, the field/court becomes "open" if the unit with whom the reservation was made has failed to show.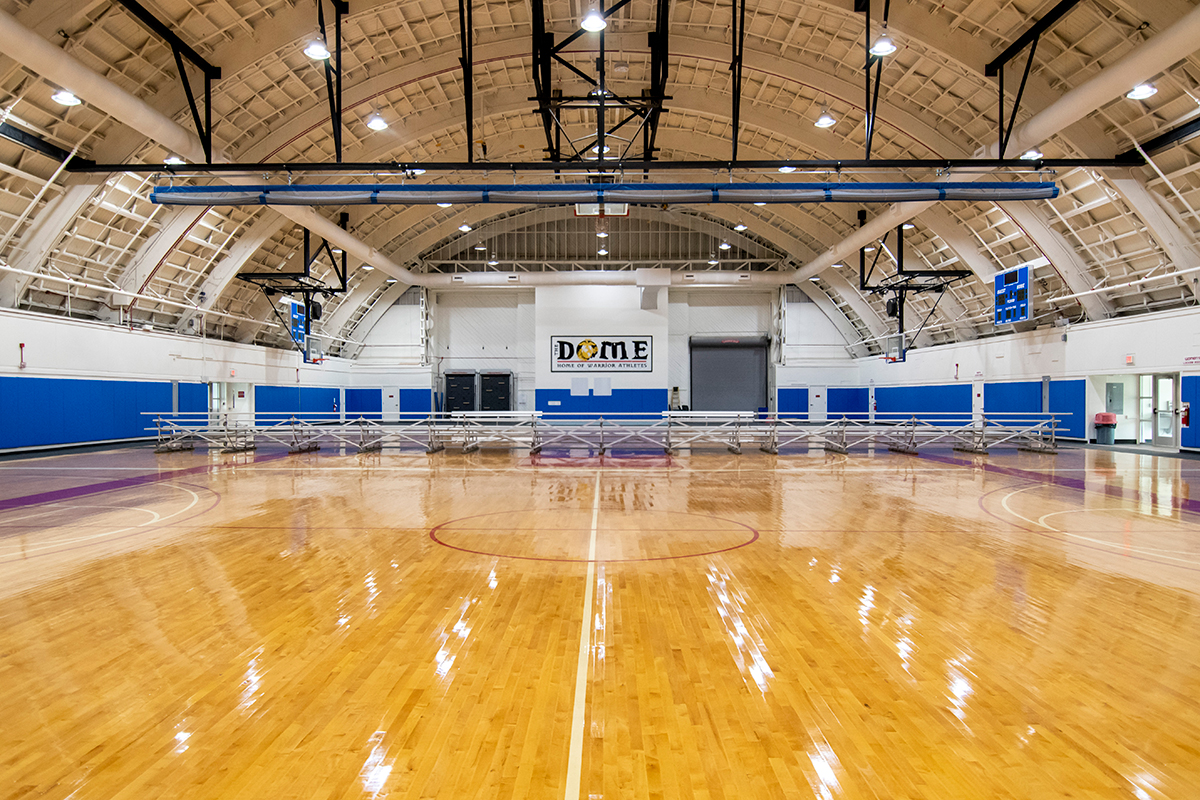 Field/Court
Restrictions and Guidelines
Softball Complex / Grass Fields
The following are prohibited:

Animals
Glass containers
Alcohol or tobacco products
Metal spiked cleats
Lanham Sports Complex
The following are prohibited

Animals
Glass containers
Alcohol or tobacco products
Marking of lines
Vehicles, bicycles, skateboards, or scooters
Golfing, javelins, or metal spiked cleats
Prohibited on the synthetic turf (Football/soccer, CFT fields) and track
Flipping tires
Sports drinks, soda, or any beverage other than water
Food
Cooking of any kind
Chairs or tables
Sharp objects such as tent stakes
Marine Dome
Only non-marking PT shoes allowed on gym floor. Boots, street shoes (hard sole) and bare feet are not allowed on wood floors.
Food, beverage (other than water) and gum are not allowed.
Tobacco and alcohol are prohibited.
No dunking/hanging from the rims.
No playing football or soccer in the facility.
No bicycling, skateboarding or rollerblading.
No jogging/running on the perimeter (walkways) at any time.
Obscene language, gestures and inappropriate clothing is prohibited.
Eye protection is mandatory in racquetball courts.
No shoes on wrestling mats.