Child Development Centers (CDC) are designed to meet the individual developmental needs of eligible children by offering quality child care childcare for infants and children ages 6 weeks to 12 years old. Programs provide low adult-to-child ratios that support quality experiences for young children and onsite Training and Curriculum Specialists who mentor and foster professional development of CYP Professionals.
Children and Youth Program Resource & Referral
This is your first stop in registering your child in our Children and Youth Program.
Contact us for information on enrollment, to obtain an enrollment packet with all required forms, and to connect with child care resources.
Hours
Monday
0730-1630
Tuesday
0730-1630
Wednesday
0730-1630
Thursday
0730-1630
Friday
0730-1630
Saturday
closed
Sunday
closed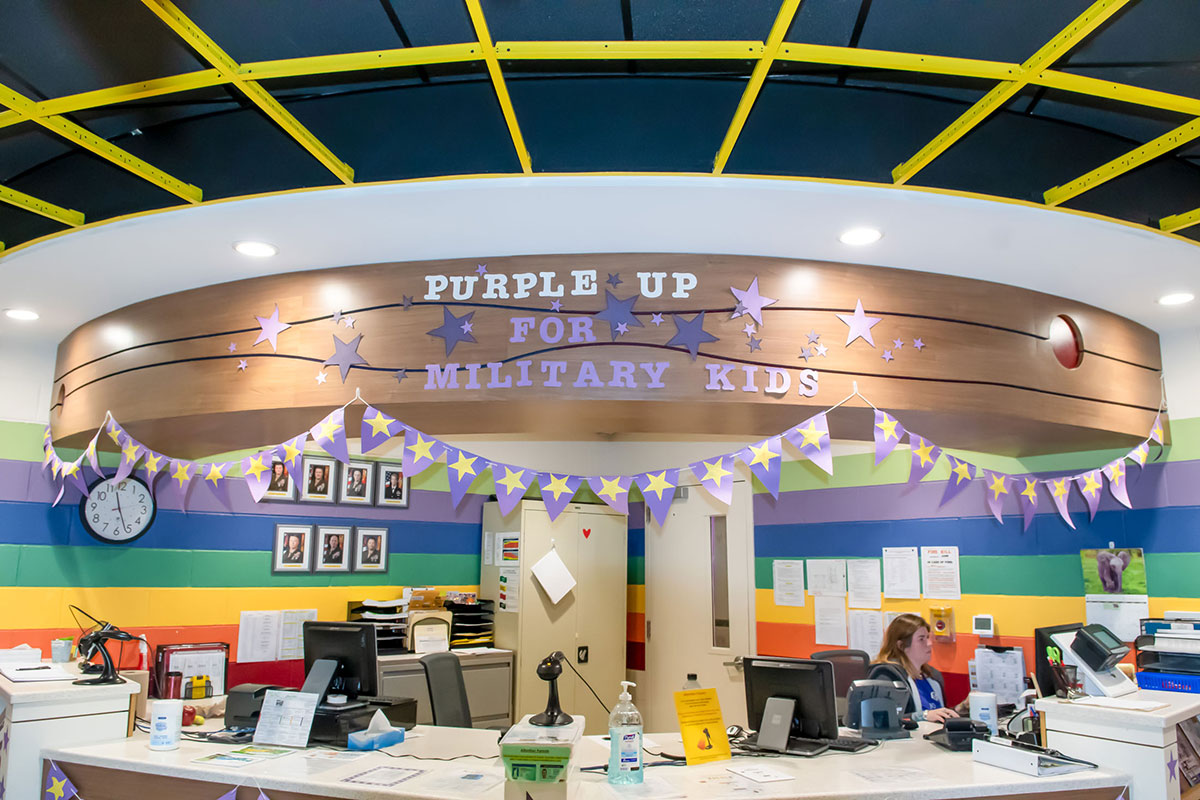 Child care in the early years must be more than just a place to drop them off. We understand that every moment is an opportunity for kids to learn about the world and how to grow into it. Their physical, cognitive, social, and emotional development are our top priorities. Our programs provide safe, nurturing, and positive environments for your children, and we encourage you to participate in the development of our programs and services. There are various options to meet the needs of your children and to work with your schedule.
The Child Development Centers (CDC) offer full-time care for children 6 weeks to 5 years (children cannot be enrolled in kindergarten). Our centers are fully accredited by the National Association for the Education of Young Children (NAEYC) and deliver a day guided by the Early Learning Matters (ELM) Curriculum for the age appropriate development of your child. All CDCs comply with DoD standards for staff qualifications, program quality, safety, sanitation and nutrition.
Benefits of CDC
Parent Advisory Board provides recommendations for improving programs & services
Parent Participation Program encourages parents to be involved from A to Z (parent participation is suspended/limited at this time due to COVID guidance)
Early Learning Matters (ELM) Curriculum is child centered to promote individual learning and interests
Balance of indoor, outdoor, field trips, active and quiet activities
Conferences are both scheduled and encouraged on a daily basis to plan, assess, and set goals
| | |
| --- | --- |
| Monday | 0615-1715 |
| Tuesday | 0615-1715 |
| Wednesday | 0615-1715 |
| Thursday | 0615-1715 |
| Friday | 0615-1715 |
| Saturday | closed |
| Sunday | closed |