Child and Youth Programs (CYP) provide high quality child care programs and services that support eligible families. Programs are available for children six weeks through 18 years of age; full day, part time, and in some locations hourly care. All programs are designed to enrich your child's social, cognitive, emotional, physical, and intellectual growth and development.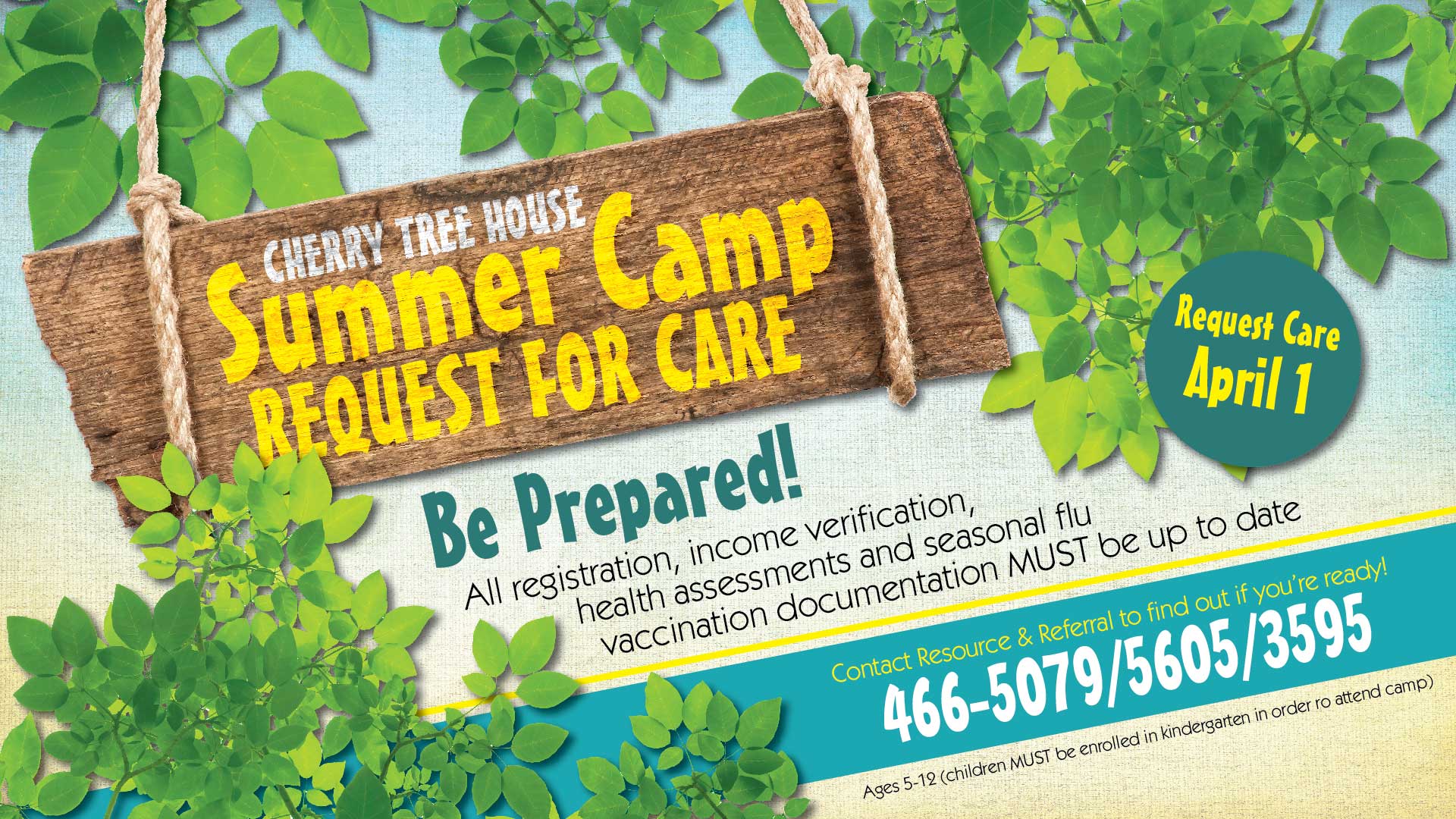 Summer Camp 2022 at Cherry Tree House
Request for care begins Apr. 1, 2022 at 8 a.m. at MilitaryChildcare.com.
Ages 5-12 (children MUST be enrolled in kindergarten in order to attend camp)
All registration, income verification, health assessments and seasonal flu vaccination documentation MUST be up to date.
Contact Resource & Referral to find out if you're ready. Call 466-5079/5605/3595.
Hours
Monday
0730-1630
Tuesday
0730-1630
Wednesday
0730-1630
Thursday
0730-1630
Friday
0730-1630
Saturday
closed
Sunday
closed