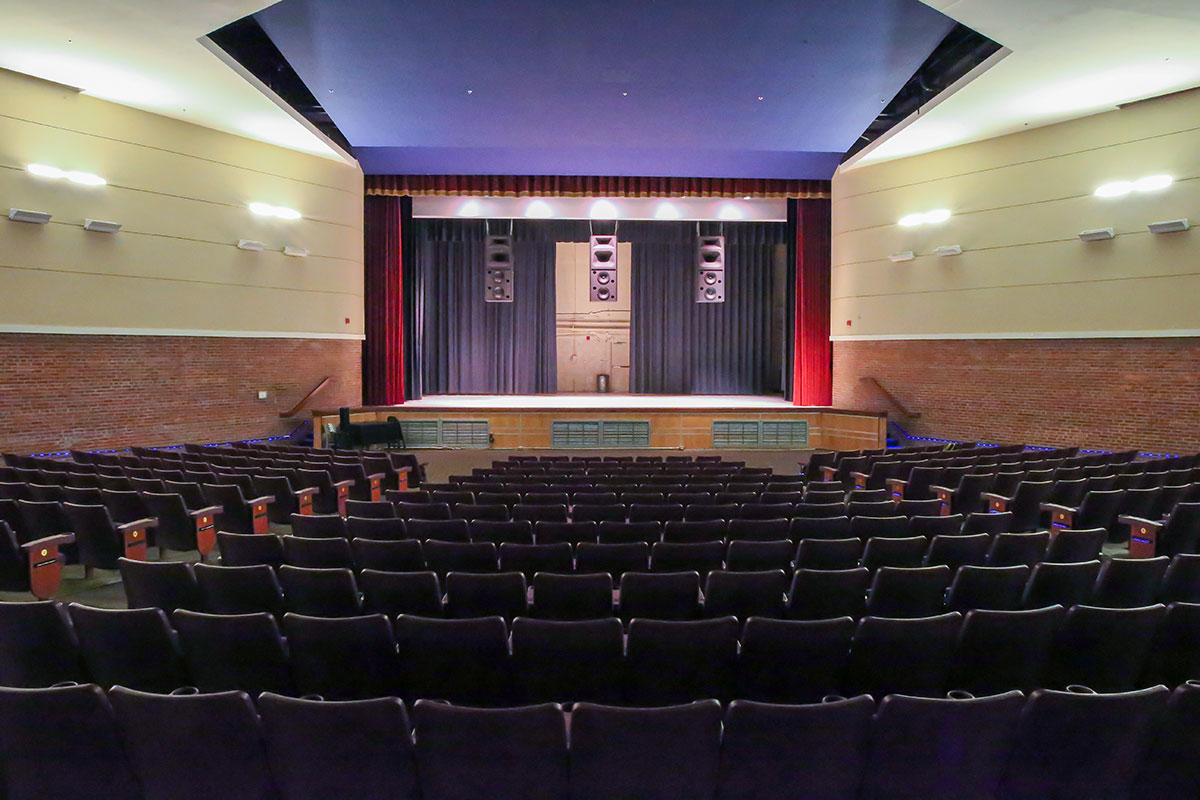 Two Rivers Theater & Event Center
The Two Rivers Theater is the largest single-screen movie theater in eastern North Carolina. We provide entertainment and refreshments at the lowest prices in the area and screen movies for everyone. Whether you're in the mood for an action movie, romantic comedy, or family friendly film, we have something for you. We also have two crying rooms for parents with babies. Limited seating capacity. Contact us at 252-466-3850 for PME details.
Patrons: please rise during the National Anthem, remove your covers, and place your right hand over your heart. Thank you.
Ticket Prices
Wednesday-Thursday
Adults & Children (4-12): $3
Saturday-Sunday Matinee
(first movie of the day)
Adults: $4
Children (4-12): $3
Friday-Sunday
Adults: $5
Children (4-12): $3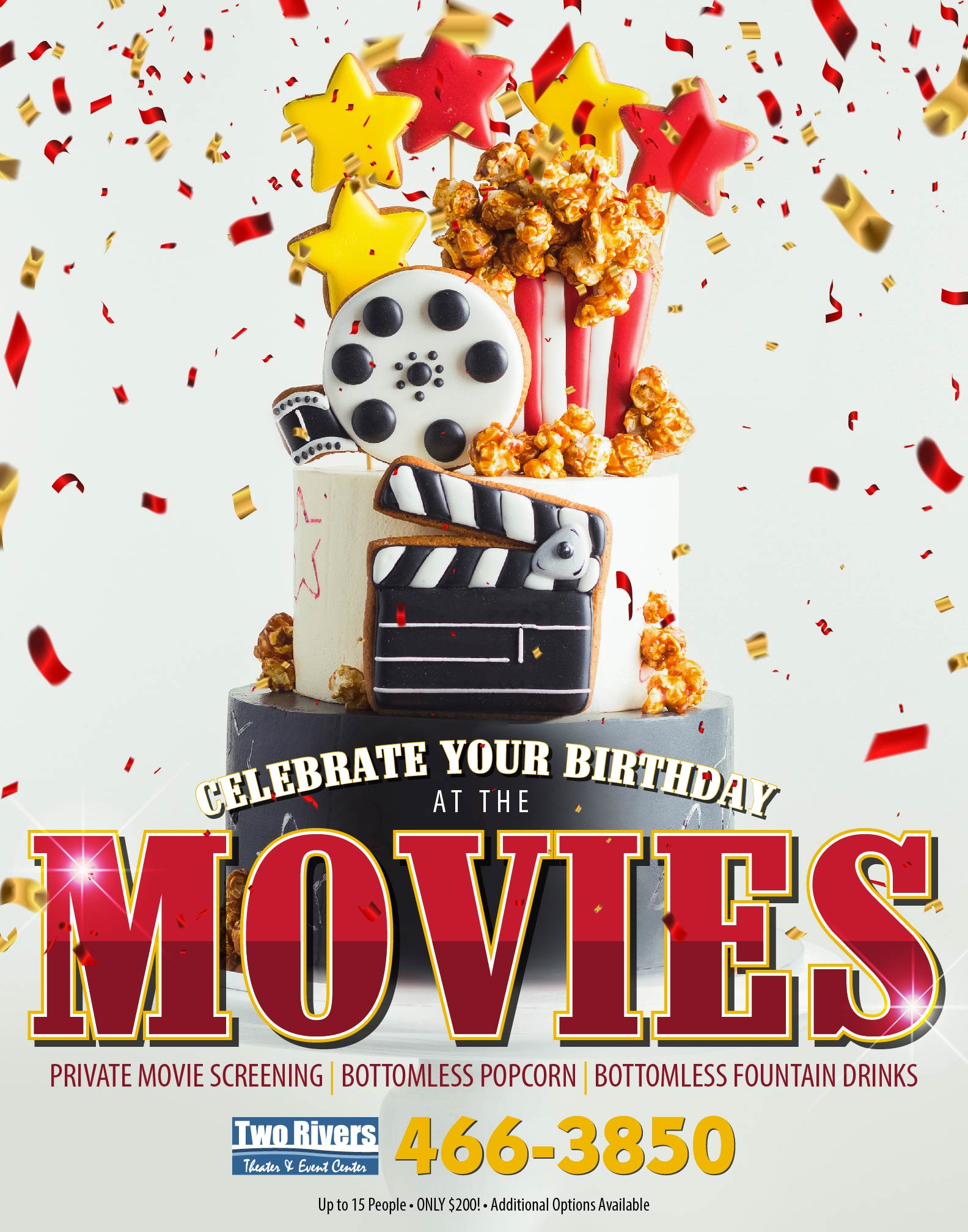 Plan your next birthday party at the Two Rivers Theater. Party package will include a private movie with bottomless popcorn and drink for up 15 people for only $200. Additional options are available.