The Volunteer Program provides opportunities to active duty personnel, their family members, retirees, veterans and civilians to connect the installation and community volunteer resources. Across the globe Marines, Sailors and their families are giving back to their communities.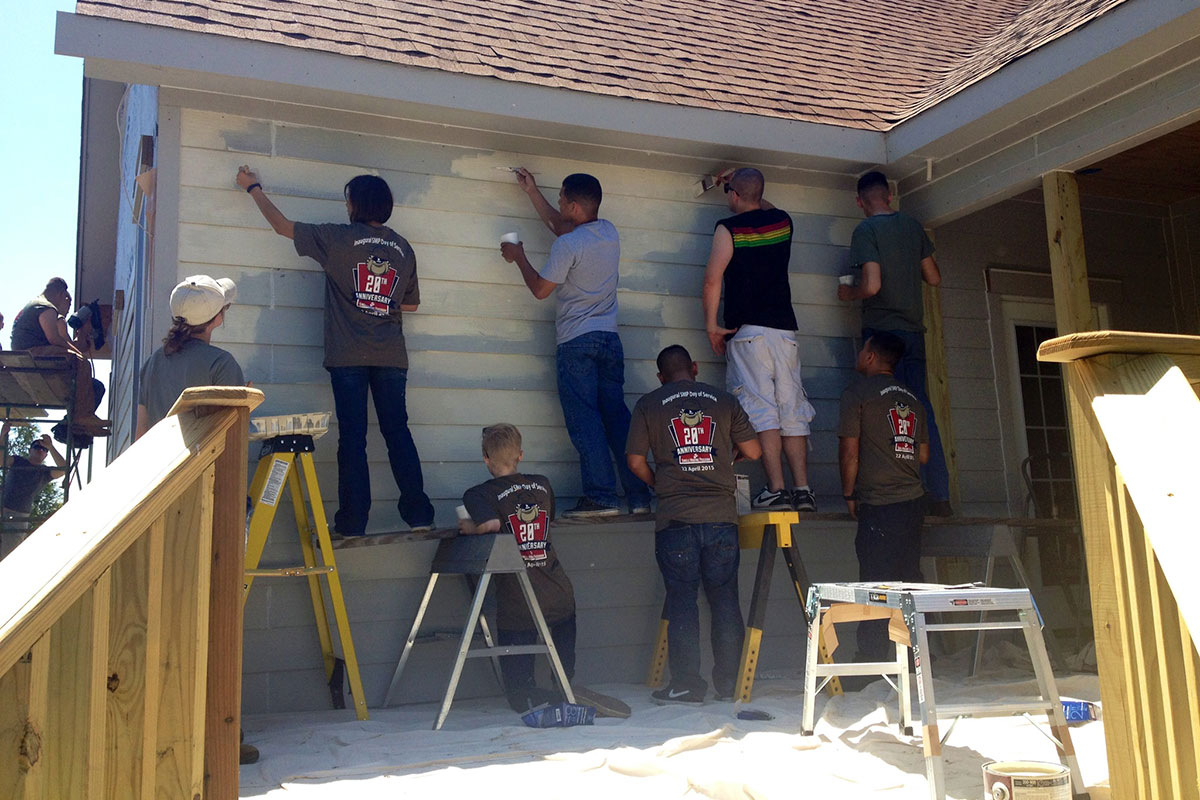 Volunteerism is aligned with Marine Corps Leadership goals by supporting Marines, Sailors, and their families through impact volunteer opportunities that allow them to grow personally and professionally. HQMC is collaborating with all programs, activities and installations to grow volunteerism for Marines, Sailors and their families in addition to connecting with the surrounding communities.
Volunteerism is paramount to the success of many programs aboard MCAS Cherry Point. If you would like more information on volunteer opportunities both on and off the installation, please call 252-466-4101 or email: ombcherrypointvolunteers@usmc-mccs.org.
Who Can Volunteer?
Volunteerism is governed by MCO 5380.2. This applies to those individuals who provide their volunteer services to a Marine Corps entity or have their hours tracked & recognized by the Marine Corps and/or MCCS.
Per MCO 5380.2, a volunteer:
Must be 13 years of age or older
Minors (unless an active duty military member) must have parental permission to volunteer
Must willingly offer, be accepted, and provide voluntary services
Must be in an off-duty status if active duty or a civilian employee
Cannot count any fundraising activity as volunteerism
How do I Get Involved and Track my Hours?
Join the volunteer family. If you are interested in volunteer opportunities, email us at: ombcherrypointvolunteers@usmc-mccs.org. You will receive a list of on and off-installation volunteer opportunities as well as additional information on getting started.
Kickstart your journey! Register for one of our free Passport to Volunteering classes. This will provide you vital information on starting your volunteer journey, the benefits provided to you and your community, how to track your time, and more.
Submit your hours to the Volunteer Coordinator. Complete the following form and bring it to the Marine & Family Programs Buidling (Bldg 232) on the corner of E Street and 4th Ave. | Volunteer Hours Submittal Form
Hours
Monday
0800-1630
Tuesday
0800-1630
Wednesday
0800-1630
Thursday
0800-1630
Friday
0800-1630
Saturday
closed
Sunday
closed