Semper Fit provides fitness and health education programs that focus on warfighter performance. Services include Fitness faciliites, HITT Centers, and services such strength and conditioning programs to support operational readiness. Semper Fit also provides services that available to family members, retirees and other authorized users.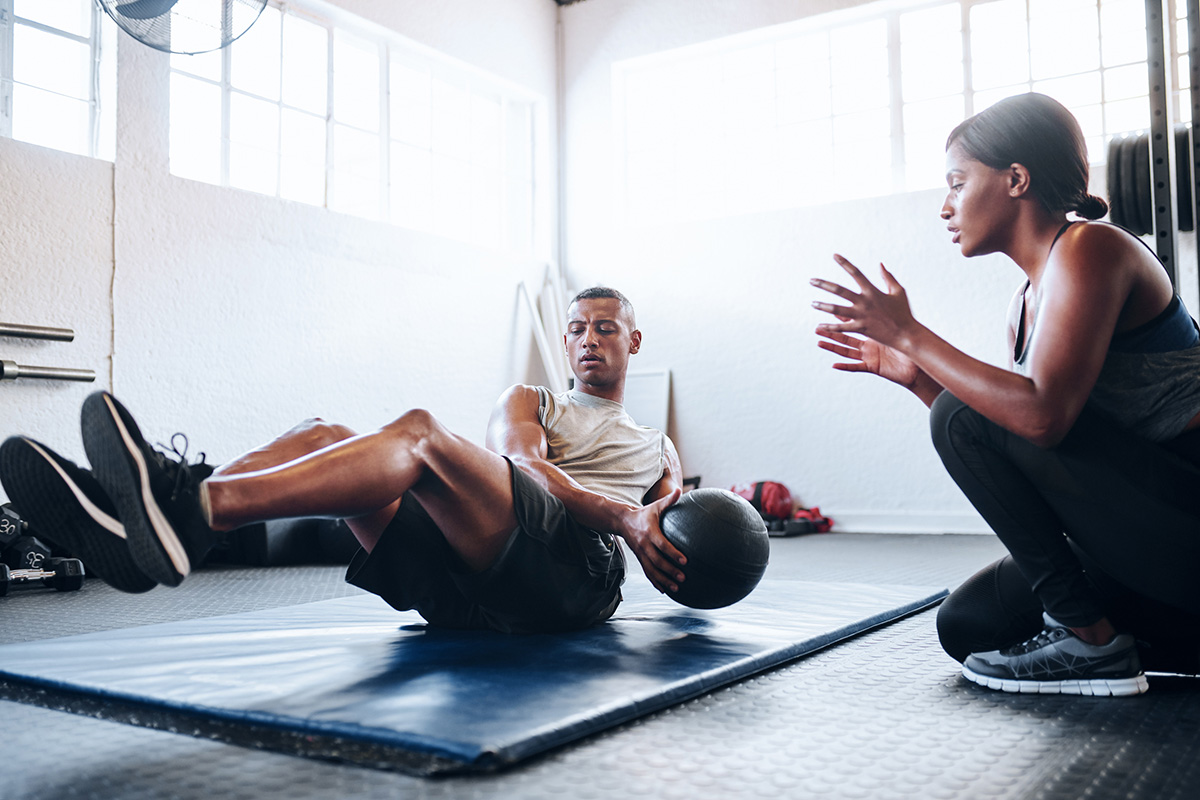 With all of the fitness fads to sort through, it's important to have guidance from someone who's trained to know what's legit. Our Semper Fit trainers are nationally certified and here show you how to get the most out of your workout. They'll work with you to create and monitor personalized workout programs that maximize strength, increase aerobic fitness, and optimize body composition.
Semper Fit trainers deliver safe and effective instruction along with the motivation to modifying your lifestyle to reach a higher level of performance.
Personal Training
Includes Physical Fitness Assessment. This includes one month, two times a week with a nationally certified trainer, personalized workout program, nutrition information and physical fitness progress monitoring, this assessment determines Body Composition, Blood Pressure, Aerobic Capacity, Flexibility & Strength.
Resting Metabolic Rate Assessment (RMR)
The Body Gem is a "State of the Art" system which measures the number of calories your body requires at rest for your current weight and activity level.
Physical Fitness Assessment Only
This determines Body Composition, Weight, Blood Pressure, Aerobic Capacity, Flexibility, and Strength.
Workouts
Workouts are designed based on the five components of physical fitness (muscular strength, muscular endurance, body composition, flexibility, cardiovascular fitness) combined with information acquired from your Micro-Fit results.
---
Our Trainers
All personnel employed by USMC Semper Fit Branches worldwide must hold a certification granted by a nationally recognized or a headquarters-approved certifying body. Our trainers have a wide variety of experience and the following additional certifications and skills:
Combined Credentials
ACE Certified Personal Trainers
ACE Certified Advanced Health and Fitness Specialists
ACE Certified Health Coaches
AFAA Certified Personal Trainers
AFAA Prenatal Fitness Certifications
B.S. Exercise and Sport Science
Cooper Advanced Physical Exercise Specialist
FMS, Functional Movement Screening Certifications
HITT Trainers (High Intensity Tactical Training)
NSCA-TSAC, Tactical Strength and Conditioning Coaches
Red Cross Certified, First Aid/CPR/AED
TRX Level 2 Coaches and Instructors
USA Weightlifting Certified Level 1 Sports Performance Coaches
Category
Fee
Active Duty
Free
Retired Active Duty
$50
Reservists
Free
Family Members of Retired & Active Duty
$50
DoD Employees & Dependents
$60
Active Duty, Retired AD and Retired Dependents
(Buddy System: Personal Training with a Friend)
$25 each
Civilians & Dependents
(Buddy System: Personal Training with a Friend)
$30 each
Additional Sessions: Civilians and Dependents
(After completion of initial training session)
$25
Additional Sessions: AD and Reservist
(After completion of initial training session)
$10
Fitness Assessment
$15
Resting Metabolic Rate Test
$10
BodPod Assessment
(Free Active Duty and Active Duty Reservists, $20 for all other patrons)
$20
| | |
| --- | --- |
| Monday | 0500-1800 |
| Tuesday | 0500-1800 |
| Wednesday | 0500-1800 |
| Thursday | 0500-1800 |
| Friday | 0500-1800 |
| Saturday | closed |
| Sunday | closed |