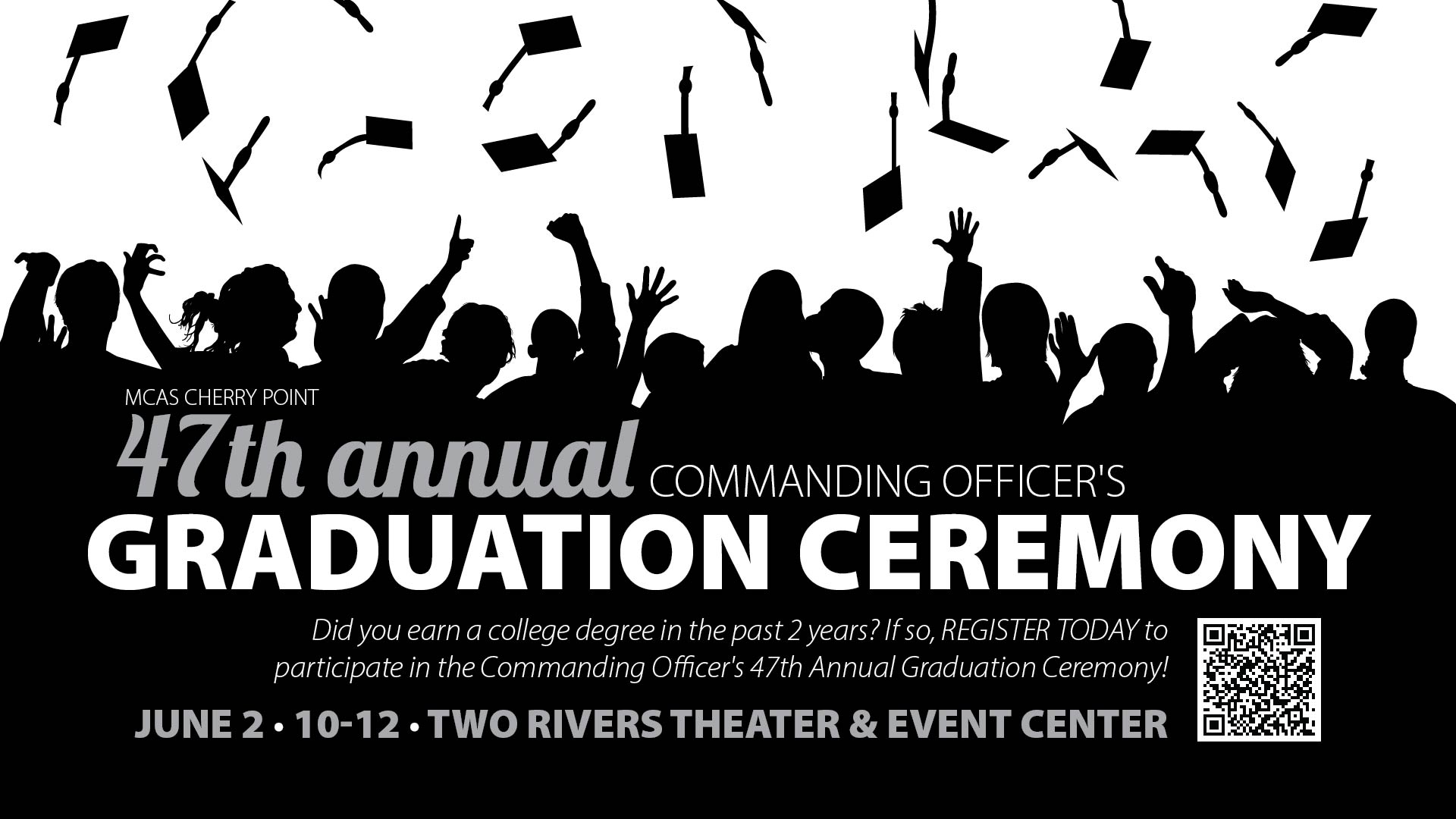 If you graduated, or will graduate, from a regionally or nationally accredited school between August and May, you are invited to participate in the 47th annual MCAS Cherry Point Commanding Officer's Graduation Ceremony on Friday, June 2, 2023.
To register:
Sign up HERE by Friday, May 12, 2023.
EMAIL your transcripts showing completion or pending completion of your degree program.
Hours
Monday
0700-1630
Tuesday
0700-1630
Wednesday
0700-1630
Thursday
0700-1630
Friday
0700-1630
Saturday
closed
Sunday
closed