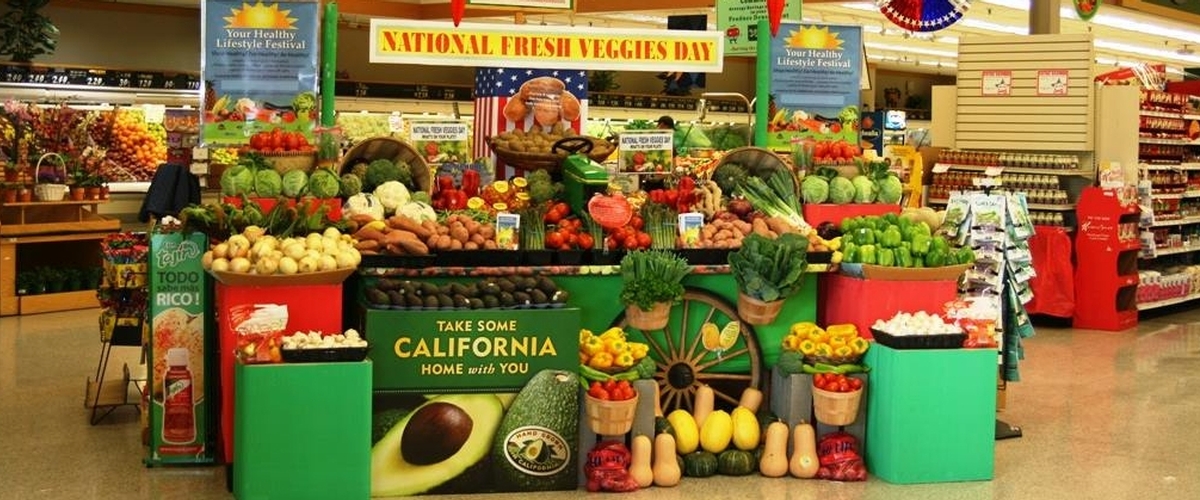 ---
Research shows that more than 1 in 3 U.S. adults are obese. If you're one of them, you can work to lose weight. The Marine Corps provides awareness, education, resources, and opportunities to establish and/or maintain healthy, active lifestyles in order to achieve and maintain the right weight for your body type. Why not start by shopping at your local commissary this summer?
This summer the Defense Commissary Agency is once again hosting its "Your Healthy Lifestyle Festival" at commissaries worldwide. Last year's festival was the first of what has become an annual event combining the best of the military community's efforts to help improve the health and wellness of service members and their families.
The festival will feature discounted prices on produce at commissary farmers markets, savings on workout equipment and apparel at exchanges, health screenings at local clinics, and fitness events hosted by Marine Corps Community Services at your installation.
With the theme "Live Healthy and Save Big!," the festival provides savings while supporting the Marine Corps community's health and wellness goals, said Defense Commissary Agency Sales Director Tracie Russ. "We heartily support Department of Defense's many initiatives to improve the health and wellness of Marines and their families."
The festival combines commissary farmers markets, exchange sidewalk sales, Marine Corps Community Services fitness events, demos, music, free nutritious food samples, prize giveaways, discount coupon offers, health and wellness information and children's programs.
An overall schedule listing installations and dates can be found on the Defense Commissary Agency website.
Stay connected to your commissary benefit at www.commissaries.com. To learn more about nutrition and healthy lifestyle choices, contact your local Health Promotion staff.