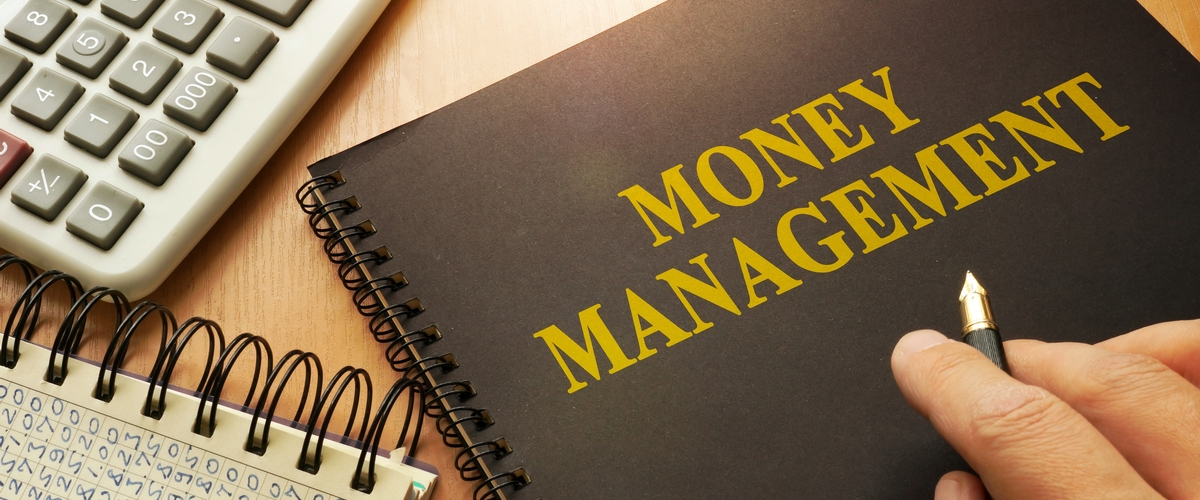 ---
As the public health crisis posed by COVID-19 continues, all branches of the military services across the globe are experiencing significant financial shock. Many Service Members, veterans, and military families are unaware of some of the important financial resources available during this uncertain time. Fortunately, there are resources specifically dedicated to the military community. Although veterans will continue to receive their benefits and active-duty Service Members will continue to receive their basic pay, some military personnel and their family's financial strain due to lost employment or changes in military Permanent Change of Station (PCS) orders. We have enclosed some realistic scenarios and corresponding guidance the Personal Finance Managers (PFM) regarding financial assistance as a result of the pandemic.
Negative changes to the family budget can feel devastating. Service Members may have a number of decisions to make, but it is important to remember they are still in control of their personal finances. Take a look at your personal finances and make a short-term plan for the way forward. Make a plan, contact your creditors immediately, and track your spending!
The Personal Financial Managers (PFM) aboard all installations have been and continue to market financial services installation wide. Under the confines of teleworking due to the COVID-19 crisis, the PFMs were instrumental in identifying installation Command Financial Specialists (CFS) assigned to the major commands and subordinate units to assist in current problematic personal finance issues facing our Service Members.
What are the commands experiencing regarding issues with personal finances? PFMs are soliciting feedback from the CFS as to what they are facing daily regarding Service Members' financial concerns. In addition, authorized contacts and available resources are easily accessible to the CFS via the Personal Financial Managers inventory of information to share as needed.
In the world of finance, there is always an opportunity to create greater value to the community. All the installations are individualized in the amount of military branch integration aboard their respective bases. PFMs must be aware and current on available resources that impact the overall military community regardless of the branch of service. As an added measure during the COVID-19 crisis, installations have exercised more flexibility within the Personal Finance Management Program by providing virtual classes and virtual counseling to better service our clients. As always, PFMs follow appropriate guidance, even within this new option for services.
There are available financial assistance and a vast array of other resources. Depending on the circumstances, by connecting our clients with service relief organizations such as the Navy & Marine Corps Relief Society, Service Members can receive emergency financial assistance with interest-free loans, grants or a combination of loans/grants. Research has shown that most loans and grants are limited based upon their criteria and/or for one-time financial needs such as rent and utilities.
There is unfettered access to resources available from other service branches. Service Members and military families experiencing coronavirus-related hardships may apply for help through their respective military aid societies such as the Army Emergency Relief, Air Force Aid Society, and Coast Guard Mutual Assistance. For other resources, the installations' PFMs have access to the associated Military OneSource, Armed Forces YMCA, Consumer Financial Protection Bureau and American Red Cross. These are vital components in our inventory and allow us to provide the best possible options to our valued Service Members and their families.
Ask yourself, "How does the service member manage their personal finances? Do they maintain a Budget/Spending Plan?" Service members and their families require constructive financial advice during the COVID-19 related financial challenges and also while handling other financially precarious money matters. The installation PFMs assist clients and spouses with prioritizing their current bills (critical to the household financial infrastructure) and to understand their credit reports. We provide the guidance to our clients on the process for contacting their creditors asking to waive the interest component, possibly adjust due dates, and/or temporarily suspend payments without interest for a specified period. Most importantly, protecting their credit scores is essential to maintaining an acceptable stress level in the household that so it does not affect their personal lives on a daily basis. PFMs emphasize the Service Members should always pay bills on time, pay the minimum monthly payments each month, and pay more than the minimum when possible (even if it is one dollar more). This will reduce the amount of interest and the overall balance over time.
The military spouse population has its own set of challenges, especially the ones who were working prior to the pandemic. Married service members are spending more money, stocking up on food and household supplies, currently experiencing panic buying mode. The kids are now out of school and at home (fun times)! Keeping the children entertained 24/7 has created an environment for unexpected and increased household spending. Many families with children are finding their daycare centers have not re-opened, on installation centers are now limiting spaces and the non-military spouse are being called back to work. What do we do with the children?
Many households do not have a consistent monetary spending plan to account for temporary emergencies. The compounding this realistic scenario is the pressure on the military community with previously working spouses who are furloughed and/or employed by companies shutting down completely…meaning spouses now have zero income.
PFMs assist these spouses by increasing their awareness of unemployment benefits for those who may qualify. Some states set many of their own rules, including specific benefit amounts. They are generally calculated as a percentage of their income throughout the past year up to a certain maximum. It is apparent some states are more generous than others, but unemployment benefits typically replace approximately 45 percent of lost income. Consequently, some states are making exceptions for people who cannot work for a variety of coronavirus-related reasons and workers are not necessarily required to lose their jobs to qualify. If the spouse is quarantined or furloughed and not being paid, but expect to return to the job eventually, he/she may be able to receive unemployment insurance. The spouse should not procrastinate. They should check with their local Unemployment Office within their individual state for current qualifications.
In addition, this current health situation has increased the strain on household spending plans in the short term. This is what really underscores the importance of maintaining an "Emergency Fund" (highly recommended for all households. The spending plan is categorized as the "nucleus or the gateway" for effective management of your personal finances.
As a critical focus, listed below are some of the most common financial challenges the PFMS are providing guidance to address as ongoing education components throughout and beyond the COVID-19 crisis.
Difficulty paying bills and managing other financial obligations
How to communicate with lenders, loan servicers, and other creditors
Challenges paying the mortgage
Challenges paying student loans
Challenges paying credit cards
Working with financial institutions
Working with debt collectors
Understanding and protect credit/credit reports
Loss of spousal income
As you can see, there are many services available to help during this time. The accessibility of these vitally important resources, in conjunction with PFM expertise, will continue to serve the military community during this unprecedented and challenging time and help move them forward with a positive outlook to the future. This article is not an all-encompassing list of every resource available, but is an essential starting point.
Contact your installation's Personal Financial Management office for more information and guidance.