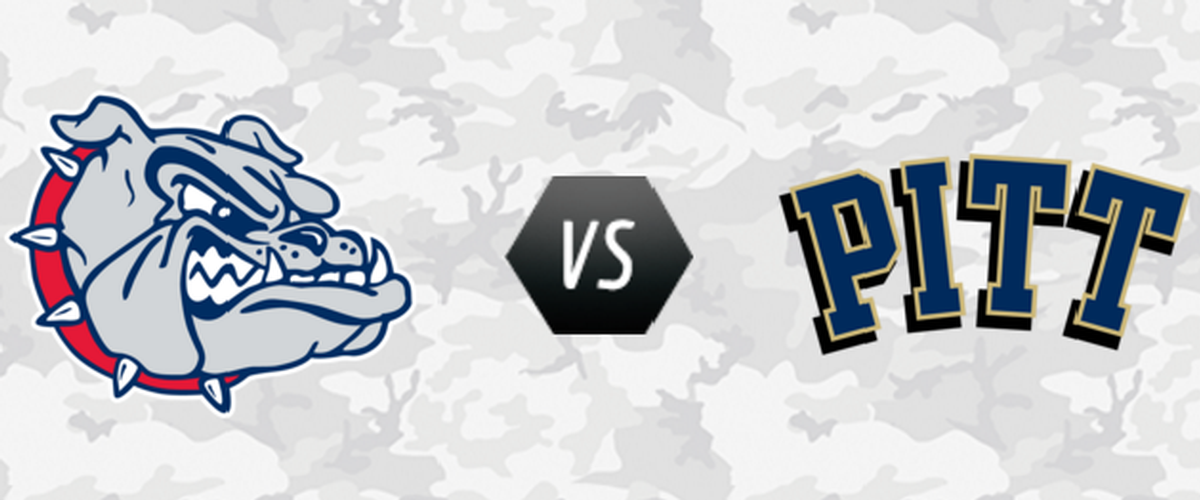 ---
Are you searching for something to do this weekend? Well, if you're in Okinawa why not head to the Armed Forces Classic. This Saturday, November 14, the Gonzaga University Bulldogs will face off against the University of Pittsburgh Panthers at the Camp Foster Fieldhouse. Tip-off is scheduled for 9:35 a. m. local time (GMT +9). The game is followed by an expo at the Gunners Fitness Center Parking Lot. If you're not in Okinawa you can watch the game live on the MCCS Okinawa website.

The Armed Forces Classic brings premier college basketball games to the United States military, wherever they are stationed around the world. It is just one event in ESPN's weeklong America's Heroes salute. Other events include a Sportscenter broadcast from the Air Force Academy and daily shout outs to members of the military from celebrities and athletes.

Each year the Armed Forces Classic is hosted by a different branch of service. This year it's the Marine Corps turn, so don't miss out on your chance to attend. It will be another five years before the Marine Corps hosts the Armed Forces Classic again.

If you have a budding basketball star in your family make sure to sign them up for the youth basketball clinic. Both teams plan to host clinics for the children of service members stationed on Okinawa. And don't be alarmed if you see strangers in the mess hall. Both teams are in the process of coordinating visits to the MCAS Futenma and Camp Kinser mess halls in order to dine with Marines.

Are you interested in attending the Armed Forces Classic? For more information on tickets contact your Senior Enlisted leader.

Can't make it to the game? You can still catch a glimpse of the players in action during one of their practice sessions. All team practices will be open to military service members and their families. Or attend one of the watch parties hosted by select MCCS clubs. To find a watch party near you, click here.


If you'd like to play basketball instead of just watching it, click here to learn more about the Marine Corps Sports program. Intramural, varsity and All-Marine sports programs are available at installations across the Marine Corps.