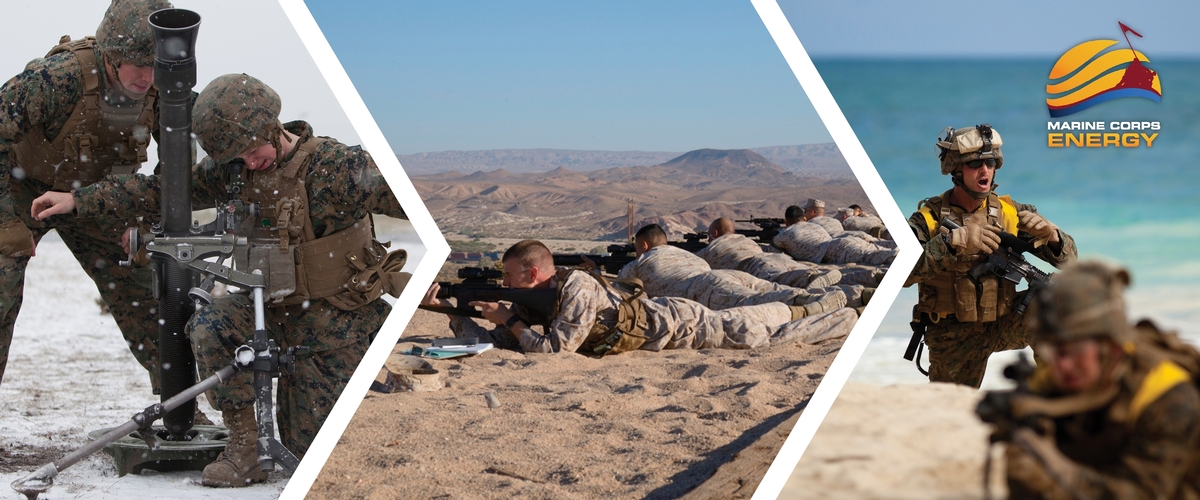 ---
Energy is vital to the Marine Corps mission— both on base and on the battlefield – and leaders are encouraging all Marines to take action through an energy leadership video series.

As our Generals emphasize, it is the responsibility of every Marine – and their family – to make energy and water efficiency a routine in their daily lives.

Depending on where you live, your energy and water challenges may be different. Here's what Marine Corps leaders from your region are saying about energy.

MCIEAST

"Improvements in our infrastructure and technology can only go so far; we need every Marine to live and work efficiently to reduce energy usage, which is why we are empowering every individual to get involved and make a difference." – Brig. Gen. Robert Castellvi, Deputy Commanding General 2nd MEB

Average winter lows of 35 to 45 degrees make heating an important issue for many MCIEAST installations. To take the bite out of winter while reducing your heating use:
Set your thermostat to 68 degrees, and turn it down or off when you are away or asleep.
Ensure all windows and doors close tightly to prevent warm air from escaping.

MCIWEST

"Our energy innovations are first and foremost about meeting the mission. In garrison, reduced energy usage means more money available to increase training and to better support mission readiness." – Brig. Gen. Edward Banta, Commanding General MCB Camp Pendleton

With scarce rainfall and severe drought-related threats, water conservation is critical for MCIWEST installations. To do your part and incorporate water savings into your daily routine:
Take shorter showers, and turn off the faucet when brushing your teeth and shaving.
Wait to run your dishwasher or washing machine until you have a full load.

MCIPAC

"To ensure that we have the freedom of action needed to succeed in our mission, we need to protect our valuable energy resources… This helps us better prepare when unexpected events impact our energy supply." – Lt. Gen. Larry Nicholson, Commanding General III MEF and Sgt. Maj. Lee Bonar, Sergeant Major III MEF

With warm summer (and in the case of Okinawa and Hawaii, year-round!) temperatures, air conditioning is a major cost. Conserving electricity in the Pacific is especially crucial, because it costs two to three times as much as in CONUS. To reduce your reliance on A/C:
Set your thermostat to 78 degrees, and turn it up or off when you are away or asleep.
Close blinds and curtains during the day to prevent the sun from warming the room.
Ensure all windows and doors close tightly to prevent cool, conditioned air from escaping. As you follow these regional tips, remember to report on-base energy and water waste issues to your Unit Energy Manager or facilities staff.

By reducing your energy consumption not only can you help the Marine Corps save money, which can free up more funding for training, but you can also save on your personal expenses. For more money save tips contact your local Personal Financial Management Program. The Personal Financial Management Program offers workshops and seminars on more than twenty money management topics.