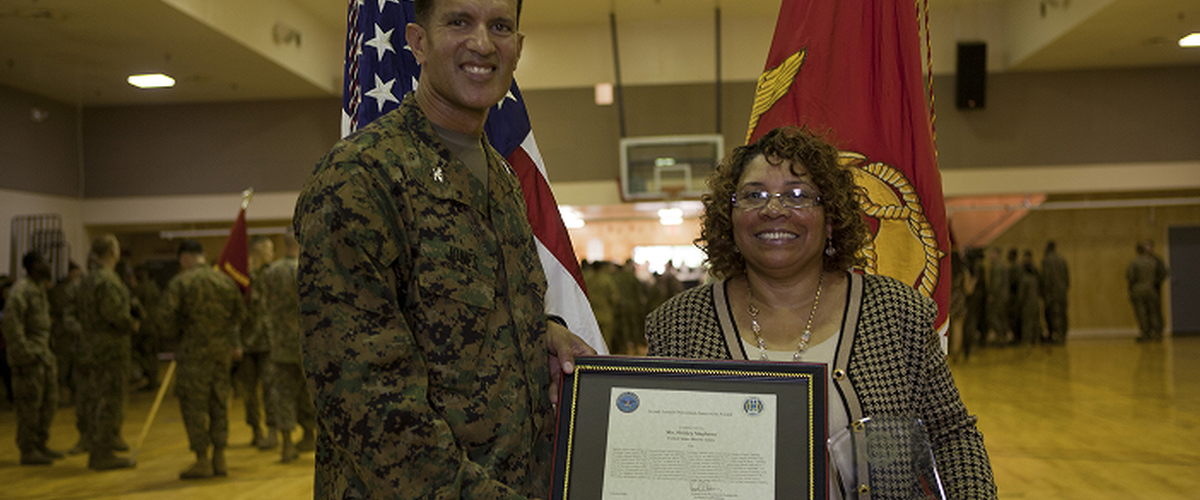 ---
An innovator. A contributor. A warrior against sexual assault. If these words describe someone you know, consider nominating them for the third annual DOD Sexual Assault Prevention Innovation Award!
The 2016 Department-level award will be given to an individual, group, or unit from each Military Service who contributed or developed an innovative idea, concept, methodology, or approach to preventing sexual assault on an installation or in a deployed environment or reserve component. Awardees may be military or federal government civilians who have contributed to sexual assault prevention, including investigators, chaplains, first responders, Sexual Assault Response Coordinators (SARCs), and SAPR Victim Advocates.
Marine Corps submissions for this award are due no later than 17 June 2016. Commands are highly encouraged to consider nominating a group or individual that has made a significant contribution to sexual assault prevention efforts. Individuals who wish to nominate someone should work with their chain of command to complete and submit nominations.
Awardees will be recognized in October 2016, National Crime Prevention Month. Six awards will be presented, one to an individual or group from each of the Military Services, the National Guard Bureau, and the Coast Guard.
Eligibility Requirements
In addition to the details provided above, awardees must meet the following eligibility requirements:
No anonymous nominations will be accepted.
The award nominee must have been assigned to the organization any time during the award period of 1 July of the prior year – June 30 of the current award year.
Command review of his/her/group personnel records for notations of convictions, non-judicial punishment, or other punitive administrative actions for sex-related offenses is required.
Submission Guidelines
Submissions must be emailed to Ms. Christine Heit, HQMC SAPR Program Development Section Head (christine.heit@usmc.mil), by 17 June 2016 and must include the following components:
Name: Nominee's full name, office, phone number, and email address
Photo: Digital (.jpg format) head and shoulder color photograph of nominee for public release
Narrative: Description of nominee's accomplishments warranting this recognition (no longer than one single-spaces 8.5" x 11" page, 12 point font), including:

Relevance to prevention, decrease, or elimination of sexual assault in the military
Alignment with DOD SAPR Strategic Prevention Guidance
Demonstration of idea, concept, or practice and (if available) outcomes or effectiveness

Biography: Single-spaced biography (not to exceed one page)
Citation: Should not exceed 12 lines
For more information on the Sexual Assault Prevention and Response Program, click here.