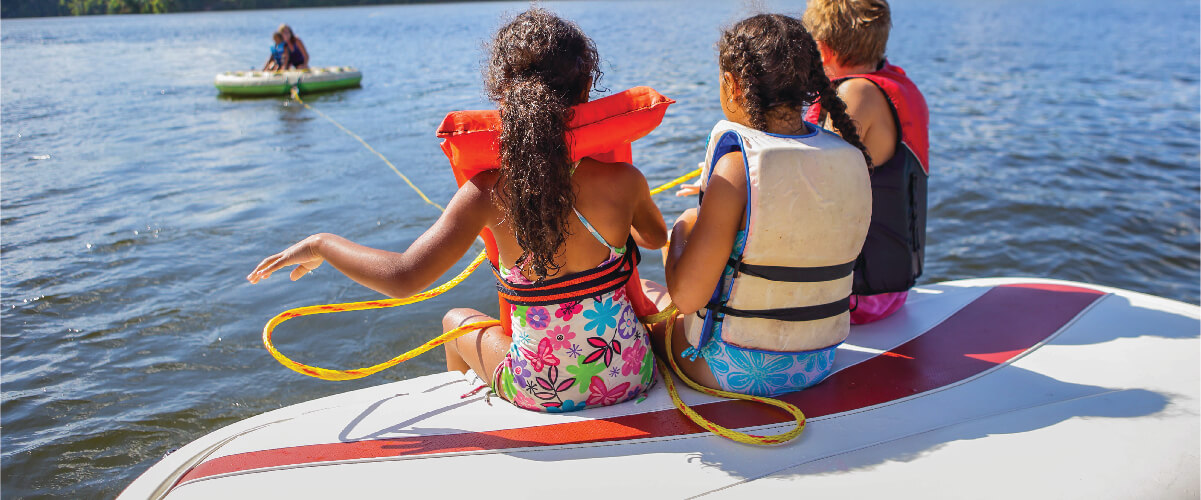 ---
For many people, summer is a wonderful time for fun in the sun. Water destinations like beaches, pools, lakes, and rivers, provide an environment that appeals to all ages. These are ideal places for family gatherings and celebrations, which sometimes include drinking alcoholic beverages. This summer, "Protect What You've Earned," by practicing these six safety tips:
1. Stay hydrated. Keep plenty of water and non-alcoholic beverages on hand. Alcoholic beverages contribute to dehydration.
2. Understand the risks associated with alcohol and water activities. Alcohol impairs judgement, balance, and coordination. Changes in judgement, balance, and coordination affect swimming and other water sports/activities' safety. Alcohol can significantly delay/impair motor functioning, rendering the individual more susceptible to drowning.

3. Enroll in age-appropriate swimming lessons. Inexperienced swimmers should seek age-appropriate swim lessons prior to engaging in water activities. The local YMCA is a great resource.

4. Do not forget your life jacket. For water activities, it is recommended that everyone wear a U.S. Coast Guard-approved life jacket, especially those who are inexperienced swimmers.

5. Know the risk of boating under the influence. According to the U. S. Coast Guard, alcohol use is the lead contributing factor in fatal boating accidents. Over half of all boating accidents involve alcohol. It is important to know the state laws for Boating Under the Influence (BUI). Operating a boat while intoxicated is a federal offense which may include jail time, up to a $1,000 fine, and criminal penalties that range as high as $5,000.

6. Protect against sunburn. Protect children and adults, ensuring they wear hats, sunglasses, protective clothing, and frequent applications of sunscreen, SPF 30 or higher. Look for a sunscreen that says "waterproof" on the label, and be sure to reapply after getting out of the water.
Relax, soak up some sun, play in the water, and enjoy some fun this summer- don't forget to follow these tips to help keep you and your family safe!
For more information on high risk drinking, please contact your local Substance Abuse Counseling Center (SACC).