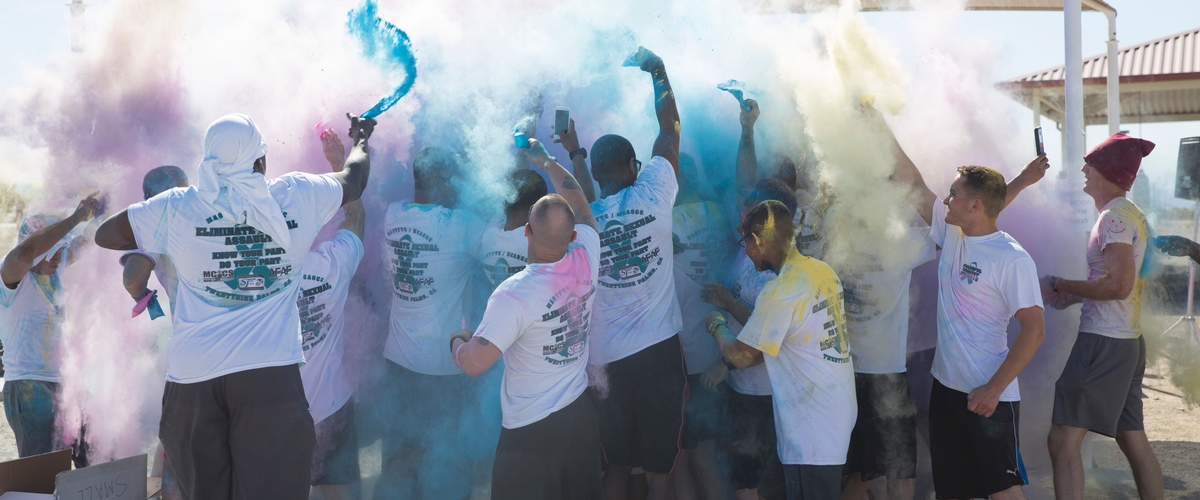 ---
From table displays to color races, from subject matter expert panels to softball games, April's Sexual Assault Awareness & Prevention Month (SAAPM) was observed Corps-wide. Pictured here are just a few highlights.
1: A 2016 SAPR Cup Joint Service Field Meet was held in Okinawa, Japan. All four Services competed to raise awareness of SAPR, with the Marines winning the trophy. This event was also covered on AFN! (See video below. Note: due to network traffic, there may be a short delay before the video below appears.)
https://m.facebook.com/story.php?story_fbid=1150702561627726&id=145542278810
2: A "Strike Out Sexual Assault" Softball Tournament was held on 29 April 2016 at MCRD Parris Island. With eight teams from H&S BN, approximately 130 players, and 35 volunteers, this day-long event was opened with remarks by H&S BN CO Colonel John Peck.
3: At Camp Pendleton, SAPR tables and promotional materials could be found around base, including the library and at the Naval Hospital. The tables had to be continuously restocked.
4: MCAGCC 29 Palms held its second annual SAPR Color Run, which comprised a 5K run through four different color stations.
5: At the Heartbreak Ridge SAAPM 5K at Camp Pendleton, Marine Corps SAPR victim advocates and personnel staffed a booth and handed out towels to runners.
6: Not only did participants in the three-mile "Amazing SAPR Race" at MCAGCC 29 Palms compete for a first-place trophy, they learned about sexual assault through various briefs held during this annual event.
Sexual Assault Awareness & Prevention Month may be over, but we need your help to prevent sexual assault all year long. To learn more about Sexual Assault Prevention & Response services, click here.