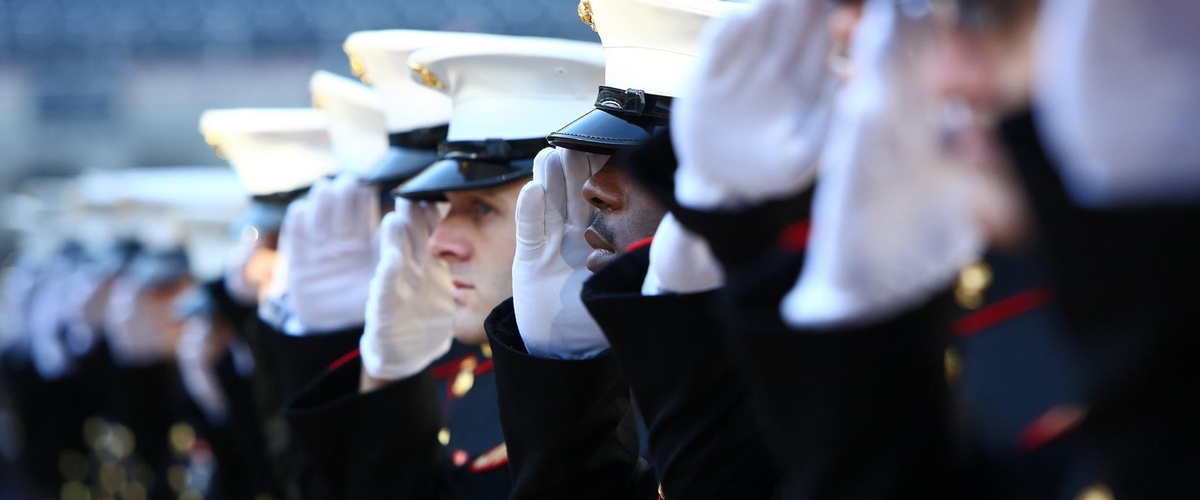 ---
This week we observed Veterans Day, a day where we remember the service of our Marines and thank them for their dedication to serving our country. Each day more than 500 men and women transition out of the military. One of the largest hurdles facing veterans is finding a job after they transition to civilian life. "Once a Marine, Always a Marine" has always been a key part of the Marine Corps ethos and it is reflected in the professional development opportunities offered before and after separation. Not only does the Corps offer transition assistance to active duty service members, but it also provides career and mentoring support long after Marines take off their uniform.
Whether you are preparing to transition or have already done so, the Marine Corps offers a variety of services to connect you with employers, mentors and career support.
Transition Readiness Seminar
The self-guided Transition Readiness Seminar (TRS) is a five day workshop that allows each Active Duty Marine to select his or her own pathway (employment, education, or entrepreneur) in order to receive transition information and education in line with future goals. TRS teaches Marines resume tips and job search techniques for both the private and public sector. The transition process culminates in the Capstone exit interview which ensures the Marine is ready for the transition to civilian life.
Credentialing Opportunities On-Line
Credentialing Opportunities On-line (COOL) is an online database that informs Marines how their Military Occupational Specialties (MOSs) translate to civilian certification and license requirements. The primary goal of COOL is to explain to Marines how they can fill gaps between Marine Corps training and experience and civilian credentialing requirements to ensure a smooth transition into the civilian workforce. In addition to identifying experience gaps and credential opportunities COOL also gives Marines the tools to act on this information by providing links to resources available to Marines that can help them gain the civilian job credentials they need.
Marine For Life
From the moment they enter the Marine Corps, certain values are instilled in Marines. Loyalty, discipline and putting organization before self are important aspects of what makes a Marine a Marine. The initiative, commitment, teamwork, communication skills and flexibility of Marines are what win battles. These same qualities are helping businesses succeed every day. The goal of the Marine for Life Network is to educate employers on the invaluable skills Marines possess, while at the same time forming a national network of Marines, mentors and employers to assist veterans in achieving their post-separation career goals. In addition to its national network, Marine for Life provides hands-on assistance with career coaching, financial management, assessments, education, and job searches.
These are just a few of the resources available to veterans. To learn more about the professional development opportunities the Marine Corps offers, click here.