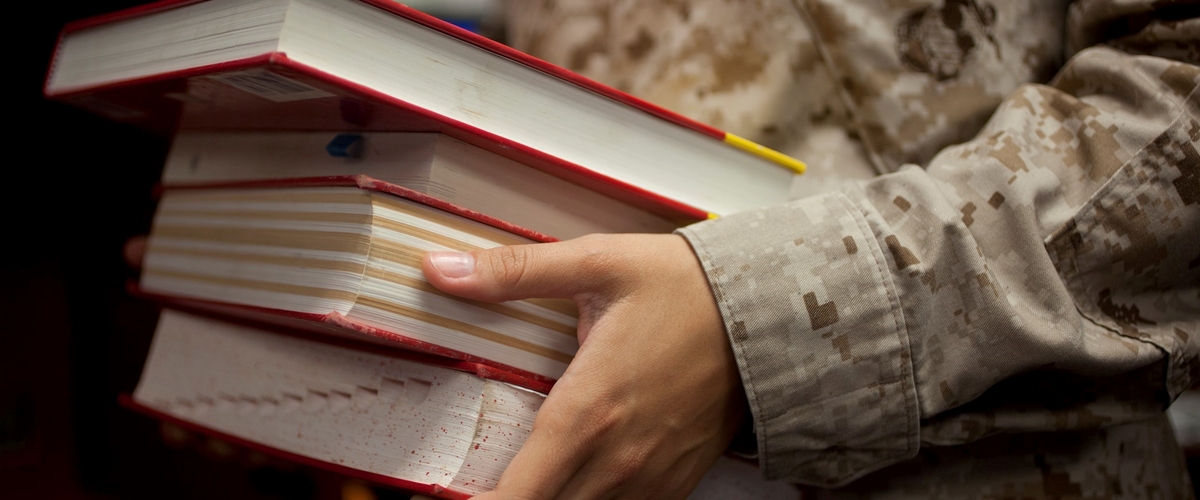 ---
With all the advice on the web and through school admission officials on maximizing GI Bill Education Benefits, it may be difficult to decipher what advice is worth taking. While some of the advice floating around the internet might be beneficial, Marine Corps Voluntary Education experts suggest the first step in maximizing benefits starts with having a clear goal in mind before signing up for a degree program or buying attire to match a school's theme.
"Setting a goal and having a clear vision of what you expect to get out of your educational experience allows Marines to answer the most salient questions associated with using the GI Bill benefit wisely," says Daryl Patrick, Marine Corps Voluntary Education Program Manager. Patrick suggests sitting with a Voluntary Education Center staff member to discuss how to best meet those goals will ensure you get the most out of your benefit. Patrick said that by having a goal, questions about what to major in or whether to start at a community college or four-year institution are easier to answer.
Patricia Hackett, Education Program Manager for Marine For Life Network also provided insight into maximizing GI Bill Education Benefits. She suggests an easy way to maximize the benefit is for Marines to focus on "no cost options including DSST and CLEP testing that routinely award credit toward degree requirements for a Marine's occupational and training experience."
Hackett and Patrick offer other tips for maximizing the benefit:
Before choosing a school, research your options using VA's GI Bill Comparison Tool and read VA's Factors to Consider When Choosing a School
Live at home with parents or live with roommates to offset the cost of housing
Rent textbooks instead of buying them so that the $1,000 yearly book stipend stretches across the school year
Consider community college for general education courses and to acclimate to the rigors of returning to a classroom setting as an alternative to starting at more expensive four-year institutions
Educate yourself on the differences between the Post 9/11 GI Bill, the Montgomery GI Bill, and Federal Financial Aid options
Research the job opportunities associated with your chosen degree program to discern employability
One significant point where experts agree is to forgo using the benefit while on active duty. Why spend the funding while on active duty? Use the Tuition Assistance Program as intended and save your GI Bill Education Benefits for after your service.
Learn more through your installation's Voluntary Education staff.