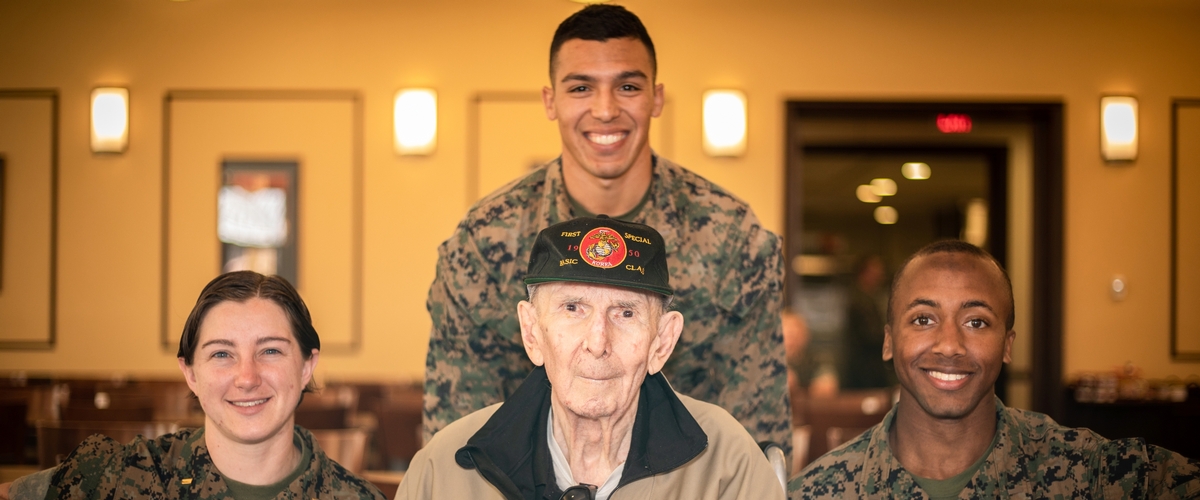 ---
Veterans Day is an official United States public holiday observed annually on November 11th. Marine Corps Veterans are a vital link to the history and tradition of the Corps.
Each year, Marine Corps Family Team Building (MCFTB) and Semper Fit coordinate a number of opportunities for Marines and their families across installations to engage local Marine Corps Veterans in activities, such as:
Volunteering at Assisted Living facilities or Retirement homes.
Laying flags at the National cemeteries.
Socializing with veterans over a game of golf or other outdoor activities.
Visiting veterans at Veteran hospitals.
Volunteering with organizations who sponsor lunches or dinners for veterans.
You may also honor veterans individually by:
Taking them for a cup of coffee. On November 9 and 10, all MCX locations that sell coffee will be offering free cups of coffee to Marines and Marine Veterans.
Involving your kids in creating "Thank-you" cards and delivering them hospitals or facilities
Delivering baked goods with a simple "Thank-you" note.
If you or someone you know would like to volunteer, please reach out to your local MCFTB, Volunteer Coordinator or Semper Fit Single Marine Program Coordinator for more information.