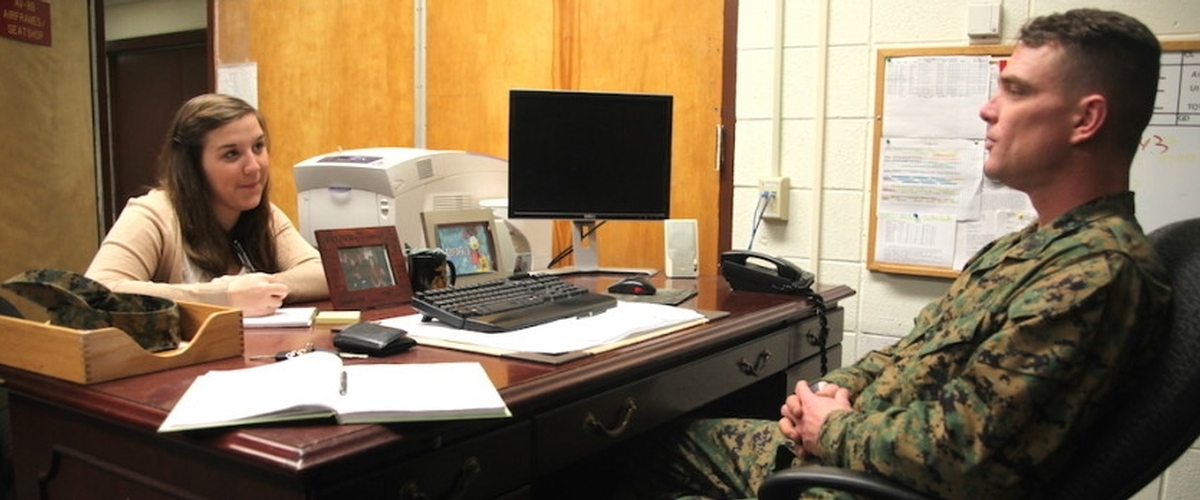 ---
Are you preparing for your next job interview? If you want to impress the interviewer there are some crucial questions that you must be ready to answer.
Tell me about yourself.
This is not an opportunity to tell your entire life story. This is a chance to give a two minute pitch to your interviewer on why you are the right person for the job. Some good points to address are what brought you to the interview today, some past experiences related to the job, and where you see yourself in the future. This is also a good chance for you to show your personality, so remember to be friendly, positive, and make a good first impression.
Why are you leaving your current position? Why did you decide to leave the military?
This is a critical question. Do not bad mouth your former employer, service branch, or previous supervisors. Remember, the person you are talking to may have served in the military or may have a child, spouse or sibling currently on active duty. It is good to state that after long personal consideration you and your family have decided it was time to consider opportunities in the civilian workforce.
What do you consider your most significant accomplishment?
A good answer to this question can get you a job offer. Prepare extensively. Tell a two minute story, which includes outlines the situation and your professional involvement. Describe your approach in detail and be sure to include any obstacles you had to overcome such as deadlines, lack of resources, and relations with coworkers.
Why do you believe you are qualified for this position?
Highlight two or three areas listed in the job description and give a detailed explanation of your experience in those areas. If possible try to choose skills that demonstrate a breadth of experience, such as a technical skill, a specific management skill (organizing, staffing, planning) and a personal success story.
Have you ever accomplished something you did not think you could?
This is a chance for you to demonstrate that you are goal orientated, and have a strong work ethic, personal commitment, and integrity. Provide a good example where you overcame numerous difficulties to succeed.
How do you handle pressure? Do you like or dislike these situations?
High achievers tend to perform well in high pressure situations. Conversely, this question also could imply that the position is stressful and involves long hours and tight deadlines. If you perform well under stress, provide a good example with details, giving a brief overview of the situation, how you handled it, and the outcome.
Good employees can take initiative and get the job done. Can you describe yourself in terms of this statement?
A proactive, results-oriented person does not need constant supervision. To convince the interviewer you know how to take initiative you must describe a situation in which you were self-motivated. Try to discuss at least one example in-depth.
How have you grown or changed over the past few years?
Being able to answer this question effectively is indicative of a well-balanced, intelligent individual. Maturation, increased technical skills, or increased self-confidence are important aspects of human development. Overcoming personal obstacles or recognizing manageable challenges can make you an approachable and desirable employee.
What do you consider your most significant strength?
Be able to discuss the strength you choose with a specific example. Select an attribute will help you succeed in the position you're interviewing for.
What do you consider your most significant challenge?
This is not a trick question! The interviewer wants to know that you are aware of your shortcomings and are actively working to improve. When describing a weakness make sure to balance it with a positive statement identifying how you are overcoming it.
To learn more interview techniques contact your installation's
Transition Readiness
and
Family Member Employment Assistance
programs.