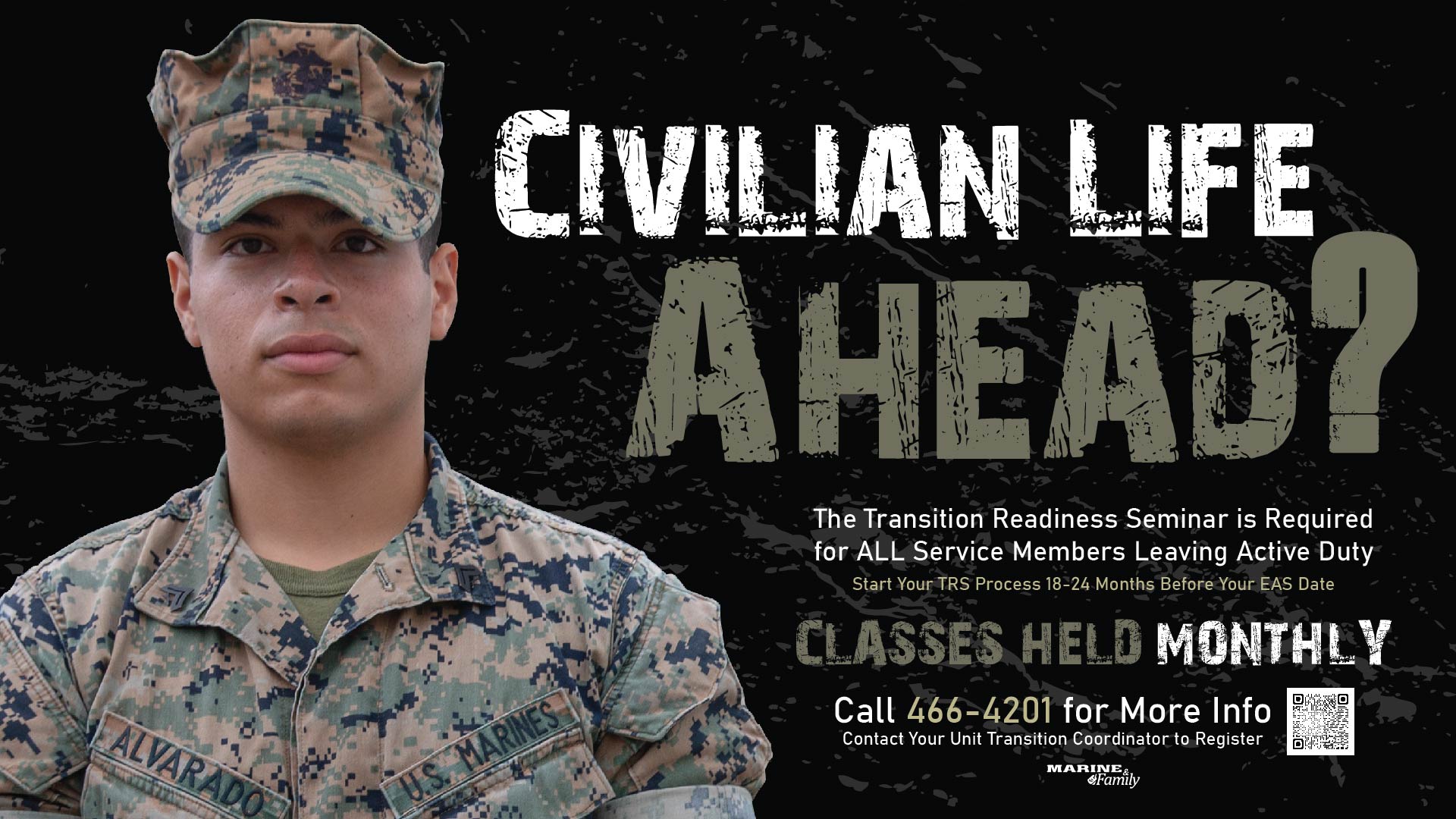 The Transition Readiness Seminar (TRS), aka TAP, is a 5-day mandatory seminar designed to ease the burden of transition by equipping Service members and their families with tools and resources that are vital for a successful transition. TRS must be completed NLT 180 days from your EAS or Retirement date. Please contact your UTC to register for a TRS class.
Before attending TRS, service members must first complete the Initial Counseling. The IC is a one-on-one counseling session with the Transitional Staff to determine and plot the best of course to meet the needs of each transitioning service member.
Career and Resource Services offers additional advising and support to prepare service members for post-transitional goals. These services include resume assistance, job search strategies, interviewing practice, career and education fairs, and additional 2-day track options.
If you are interested in attending a 2-day track: My Education, Career & Credential Exploration (C2E), Employment, or Boots to Business, please call 252-466-4201 to register.
Transition Readiness Program Required Materials
Transition Readiness Program Resources & Workshop Materials
Useful Links
Hours
Monday
0730-1630
Tuesday
0730-1630
Wednesday
0730-1630
Thursday
0730-1630
Friday
0730-1630
Saturday
closed
Sunday
closed