Outdoor recreation programs provide authorized patrons with outdoor recreational opportunities and instructional classes to support independent skills and provide a safe, healthy, fun environment for Marines and their families. The outdoor recreation equipment checkout & rental program rents a variety of equipment on a daily or weekly basis. This service is available to Marines, family members, retirees and DoD civilians.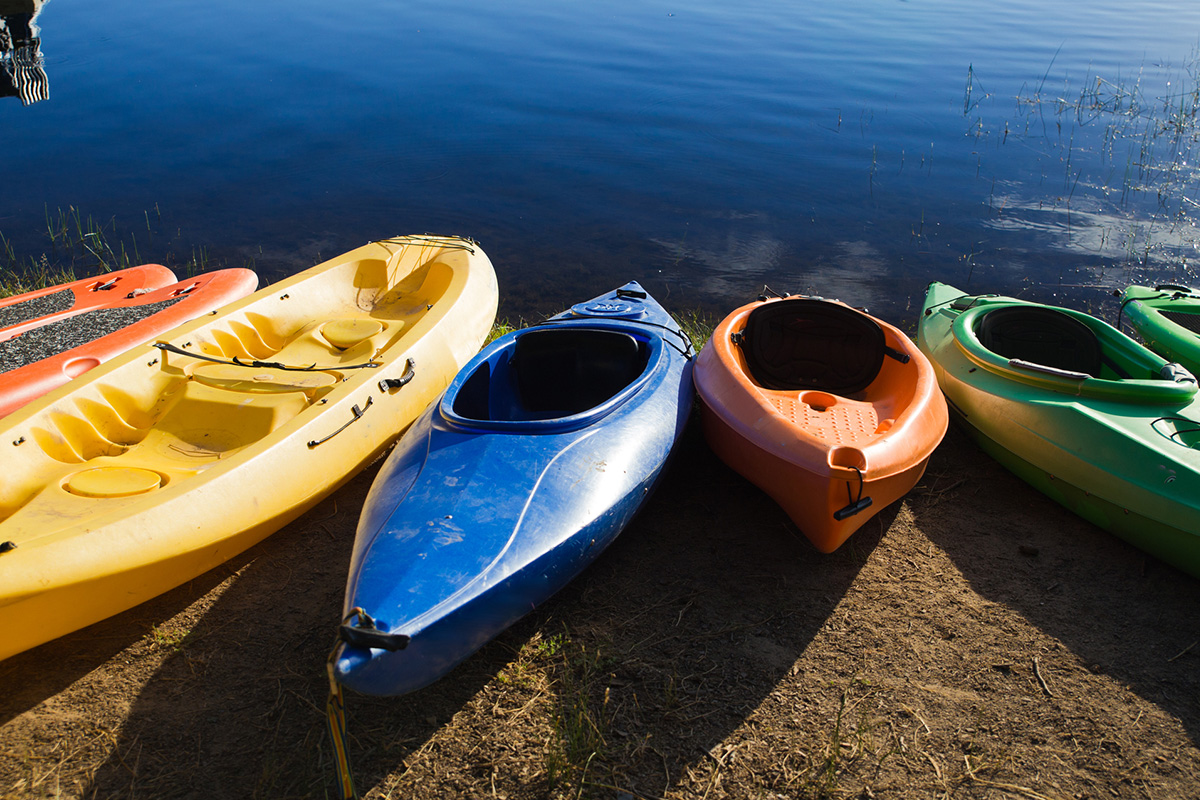 Outdoor Connection (ODC) Recreational Rental Center
Outdoor Connection (ODC) is your one stop for recreational equipment rentals. Located off Roosevelt Blvd. near Devil Dog Gym, Outdoor Connection has everything you need for outdoor fun, including kayaks, inflatables, lawn and garden equipment, camping gear, outdoor games, and more. You can also refill your propane tanks right here on the base. Give us a call at 252-466-4058 when planning your next outdoor activity.
---
Equipment Rentals & Price Lists
---
Outdoor Theater System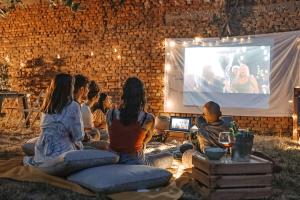 With this 16' x 9' system, you'll be able to enjoy your favorite movies, video games, live TV shows and more, right in the comfort of your own backyard or community space. It only takes a few short minutes to prepare the screen, using the powerful air blower and securing the sides of the screen with the included stakes and tethers. After inflating the screen, simply plug in the audiovisual console and speaker system, insert your media, and you're ready to screen movies under the stars.
---
Rental Policies & Procedures
---
Unit/Squadron Rentals (Chits)
The information listed below issues guidelines for use of equipment for commands conducting unit events. "Unit events" are those designated by the MCCS Coordinator as official events, all functions not designated as "unit events", will be charged the standard rental fee regardless of day.
Items which fall under the "chit policy" category are:
Canopies
Theater Systems
Inflatables
Tables
Chairs
Ice chests
Water coolers
Rock climbing walls
Pig cookers (units will be charged for the propane required)
Games
Old Town Canoes
Kayaks
All of the listed items are those normally associated with conducting unit recreational events. Generators can be issued for the full rental fee.
Chit Policies & Procedures:
ODC chits are for "official use only" in support of unit/family events (not for personal use by unit members).
The unit/FRO will prearrange ODC item requirements through the MCCS Coordinator (ODC pre-sets items for issue – using the Coordinator ensures that items requested are set aside and ready when the unit desires).
Unit will provide a responsible Marine/FRO to sign for ODC items (ODC prefers that the same person that signed out the items also signs in the items to ensure that they are returned in same condition as issued).
ODC will provide items that are paid for with proper chit amounts (see chit policy) or with proper transfer of funds amounts (if changes occur please coordinate with ODC at the earliest opportunity – prefer that unit/FRO works though the MCCS Coordinator for changes as well).
Equipment needs to be returned as received (properly rolled, cleaned, dry, and in appropriate bags/containers). Damaged (if due to misuse) or missing items may be charged to unit's Unit and Family Readiness Funds account.
ODC items are due back the following day not later than 1600 (ODC closes at 1700 and requires time to get items stored).
ODC grills need to be returned cleaned (ODC has cleaning equipment/hoses at their location so the unit can clean on site upon return – request to use ODC equipment if needed).
Unit will provide an adequate size working party and vehicle to load/off-load items for the number/size of items requested (ODC is not sufficiently staffed to support load/off-loads). ODC will allow unit to borrow their truck (if not being used) to deliver items on station but truck must be immediately returned for other's use.
Canoes/Kayaks need to be transported via ODC racks. Canoes/Kayaks can be issued via full rack (10 canoes or 12 kayaks) or smaller numbers. In order to prevent damage they need to be issued/returned on ODC racks.
Units maintain responsibility for delivery and return of items. ODC does not have staff to deliver items but will lend the unit their truck to deliver items that require towing like bleachers, canoes, kayaks (on station).
Follow these Steps to Success:
Unit/FRO submits request through the unit's MCCS Coordinator
MCCS Coordinators will submit all requests to ODC including the unit POC via e-mail
ODC will notify the MCCS Coordinator, via e-mail, that the request has been approved
The MCCS Coordinator will then notify the unit POC that the request has been approved
On the date designated, unit POC will proceed to ODC and sign for the requested equipment. The Unit POC is required to have a copy of the confirmation e-mail, and a sufficiently sized working party and vehicle to pick-up/load the equipment
Upon completion of the event, units will return the equipment to ODC. All equipment is required to be inspected for damage and cleanliness upon return.
Any comments, questions, or recommendations for changes to the above policy can be directed to the unit MCCS Coordinator or the Outdoor Connection Manager.
Hours
Monday
0800-1700
Tuesday
closed
Wednesday
0800-1200
Thursday
0800-1700
Friday
0800-1700
Saturday
0800-1700
Sunday
0800-1400
* Last check in/check out: 1 hour before closing