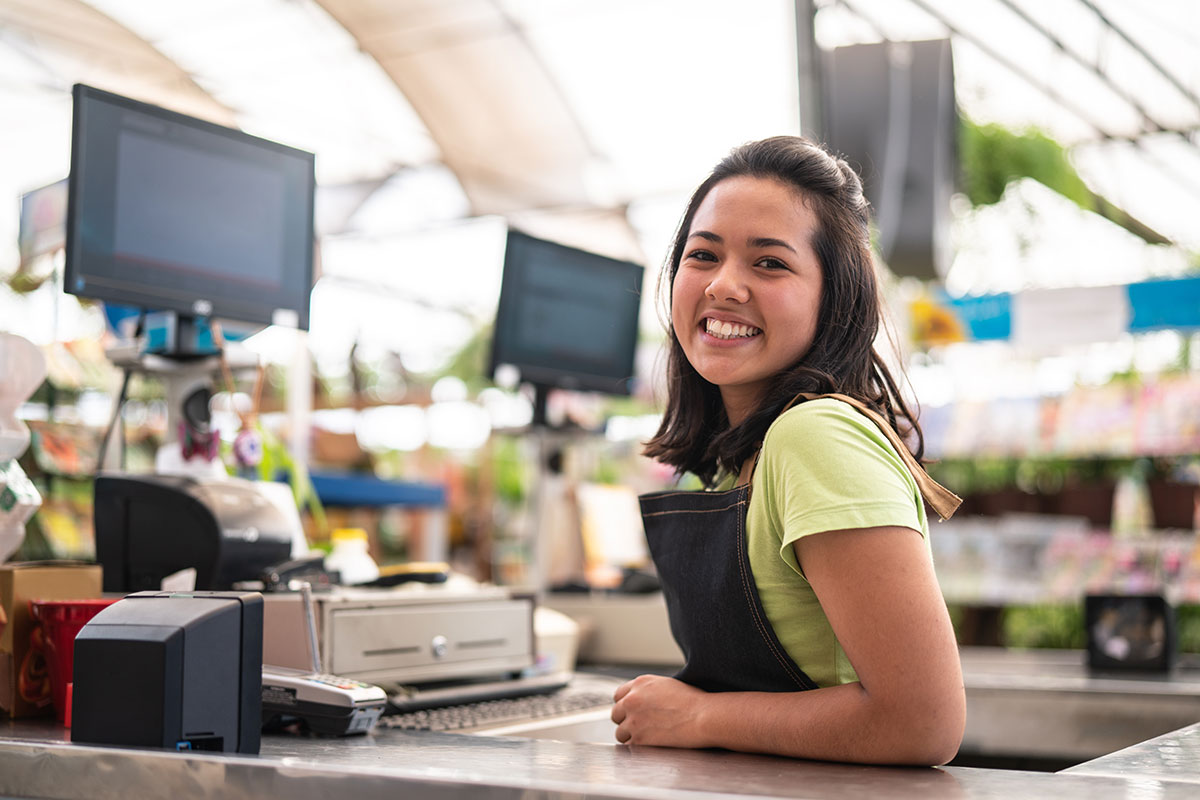 Whether you're a veteran employee of MCCS or seeking a career with us, this page is the only stop you need to make. Use this page to find information on our application process, employee benefits, and employee training events. MCCS employees are highly motivated and willing to serve those who serve by providing support through mission, career, and life events.
---
Assessment Questions & Military Spouses
Assessment questions are critical elements of the application process. Assessment questions enable the Staffing team to evaluate your qualifications for the position among other candidates. Responses to these questions enable us to quantify and qualify experience that candidates must possess in order to perform the major duties of the position.
How do I submit my Assessment Questions?
During the online application process while applying for specific positions, applicants must attach responses to the Assessment Questions. The Assessment Questions are found in the Qualifications of the Job Posting Section. Please follow one of the options listed below:
Upload a resume and REQUIRED responses to Assessment Questions, labeled A, B, C, etc. as the last page of your resume (Assessment Questions will be found in the Job Posting).
Copy and paste your resume text and REQUIRED responses to Assessment Questions, labeled A, B, C, etc. at the conclusion of your resume (Assessment Questions will be found in the Job Posting).
If you choose to apply without using a resume, you must include responses to the REQUIRED Assessment Questions in this job posting as an attachment to your profile under "My Career Tools" (Assessment Questions will be found in the Job Posting). Please name the file "Assessment Questions-Job Title-Job #".
What information should my Assessment Questions contain?
Specific position titles and organization name (current and former NAF employees include NAF grade level)
Annotate employment status for example: Flexible/Part Time/Full Time
Employment dates (month/year)
Examples in detail for each work experience listed
What about volunteer experience?
The amount of credit received for volunteer, internships and practicums is based on the amount of hours per week spent. Be sure to include the average hours per week worked in volunteer roles.
How much experience should I include in my Assessment Questions?
Your Assessment Question responses can be based on work, volunteer, internship or practicum experience. There is no limit on how far back your related experience may be credited.
Will I receive credit for classroom experience?
Student experience within a class other than internship or practicum will not be counted as experience. For example, taking a Microsoft Office class is not counted as related experience. Experience is credited for time spent demonstrating a skill, versus time spent learning that skill in a classroom environment.
How do I list multiple positions within one company?
Annotate employment dates (month/year) for each position separately to convey related experiences for each position held. Be sure to include specific position titles.
How do I list positions with similar duties at different companies?
If you have held numerous positions with related experience throughout your work history, be sure to list them separately to include specific position titles and employment dates (month/year) in reference to the specific Assessment Question. If related experience is the same information for multiple responses to the Assessment Questions, repeated answers are acceptable.
What experience do I include in the Assessment responses?
Only list relative experience related to the Assessment Question. Your Assessment Question responses will be evaluated only on relevant experience related to the question asked.
Nearly half of our Marine Corps Community Services Cherry Point employees are affiliated with our military, of which the majority are spouses of relocated military service members. Being a military spouse does not mean that your career has to end! Marine Corps Community Services are located at all Marine Corp installations with potential continuation of your career.
Spouse Preference Program
This is a Department of Defense program instituted to lessen the adverse impact on the career paths of spouses of Active Duty Service members. The program grants eligible spouses, who are among the best qualified for positions graded NF-3 and below and equivalent hourly paid positions, a special preference in the selection process.Spouse Preference requires a copy of the active duty member's orders with the spouse's name listed. Effective 7 Oct 04, Spousal Preference applicants hired in a flexible position will not lose their spousal preference eligibility until transferred or hired into a regular Full-Time or Part-Time position.There is no limit to the number of times spouse preference may be applied to referral and selection for non-continuing positions. Spouses may be simultaneously referred for continuing and non-continuing positions. Eligibility terminates due to acceptance or declination of an offer of a continuing Full-Time or Part-Time position.
Who is eligible?
A Spouse Preference Eligible is a wife or husband of an active duty military member of the Armed Forces, including the Coast Guard or a member of the National Guard or Reserves on active duty. To be eligible for the preference, the spouse preference eligible must have entered into marriage with the military sponsor before the military sponsor's relocation to the new duty station. The spouse must be relocating within 30 days with the military member.
How Do I Apply?
During the online application process, while applying for the specific position, spouses must upload the following completed documents:
Permanent Change of Station Orders (PCS)
A copy of the Marriage License, unless the spouse is named on the PCS Orders
Contact Information
MCCS Cherry Point Human Resources
Bldg. 400
PSC Box 8009
Cherry Point, NC 28533-0009
Hours
Monday-Friday
0730-1630
Employment Lab
Monday-Friday
0800-1530