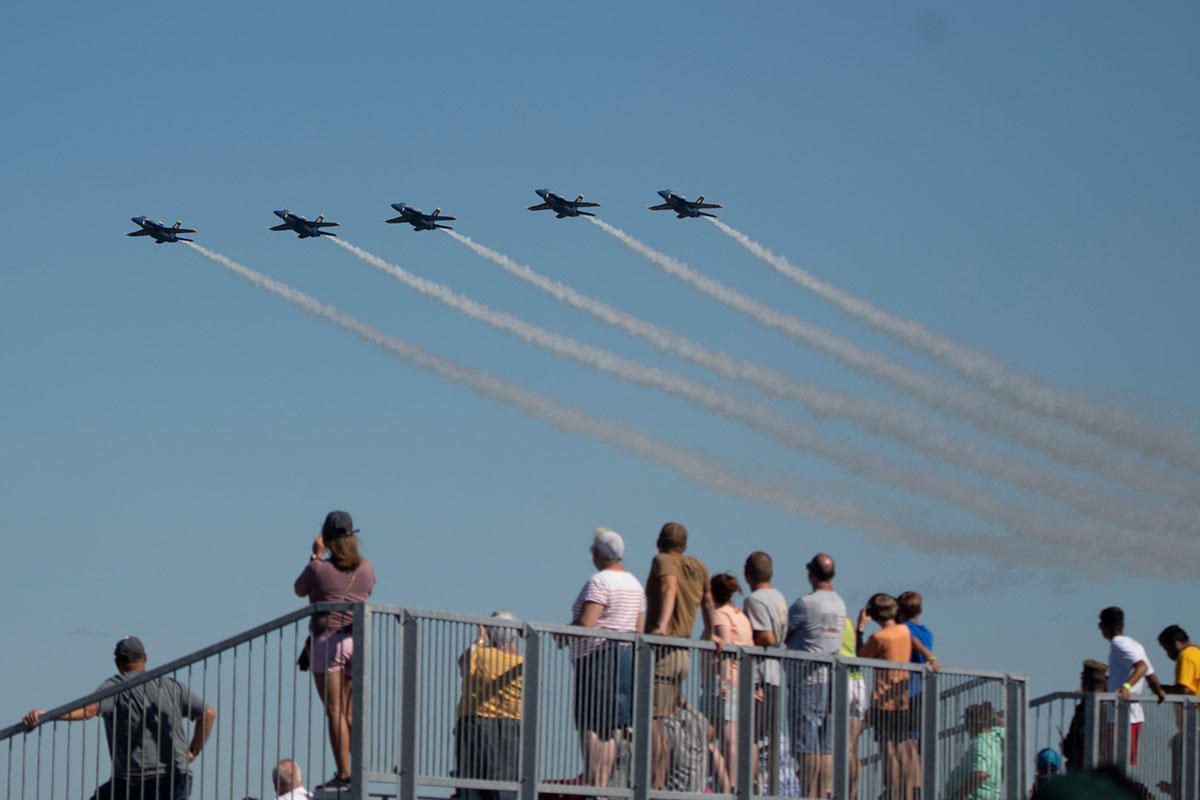 Save the date for the next Cherry Point Air Show on May 11-12, 2024.
The 2021 MCAS Cherry Point Air Show received three awards at the International Council of Air Shows (ICAS) convention in Las Vegas: the Pinnacle Platinum Award, the Dick Schram Memorial Community Relations Award, and Blue Angels Military Air Show of the Year.
MCAS Cherry Point delivered a two-day air show to nearly 80,000 spectators on Sept. 25-26, 2021. Held on the 80th anniversary of the air station, the show remains MCAS Cherry Point and 2nd Marine Aircraft Wing's community outreach event that is a show of appreciation to its regional neighbors and community partners for their enduring support in mission success.